AI Farming: Bots are now totally capable of growing our food. In fact, it is already happening. We can look forward to a future where we grow potatoes in the Metaverse while bots grow the real deal in the field.
What does the future hold for farming? From here, the road ahead is exciting. It will be fully automated, and very environmentally friendly. In fact, the move to fully automated farming is already underway.
Google has been in the AI farming game for years – they have a wing called the Moonshot Factory. They realize that if farmers are going to map every plant in a field that's a huge data problem. And who are the best people at data? Google.
Farming with Smaller Bots
Agricultural engineer Kit Franklin from Harper Adams University in the U.K. says that one percent of the population produce the food for the other 99 percent. And that one percent has got to deal with a continually growing world population. They are also battling climate change. He says to mitigate this, future farmers will need to do what he calls, "precision farming."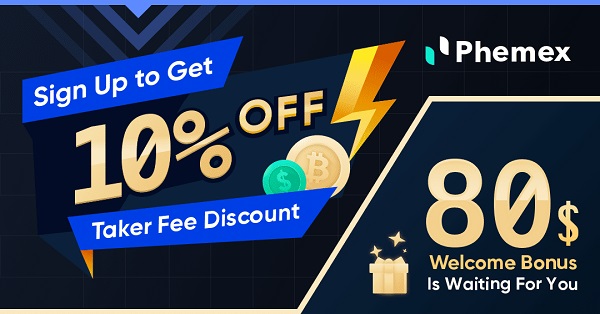 That is, we need to break up our land areas into smaller parts, and be more precise with the way in which we farm. The idea is to reduce waste and increase efficiencies by managing each individual part of the field as a smaller and smaller part. The aim is to do the right thing at the right time in the right place. So what does that mean in practical terms? And what is the role of artificial intelligence in this?
Current Machinery
Current machinery isn't always very exact – for example, the combine harvester. The machines have got bigger and less precise. A huge sprayer can cover a mammoth amount of area. But it treats everything the same. These big machines are great for output, but not good for precision.
Another problem is poor soil health. Compacted soil isn't very healthy for growth. The soil becomes compacted thanks to the huge machines that are run across fields. It destroys the soil structure, and this has caused yields to plateau.
There are other drawbacks to these massive machines. In the rain, these huge machines can get bogged. The dig-out can destroy even more soil. Says Franklin, "We humans don't seem to learn a lot, because years ago we had the very same problem using steam engine tractors."
AI Farming: The Alternative
But what if there was an alternative? What if you could use a 'swarm' of much smaller machines, that didn't need a human to sit on them? They could look completely different, and they could act completely different.
What if these small robots were self-driving, and could be the size of a vacuum cleaner? They can go out and treat every plant as an individual. This means that they are precise with fertilizers or pesticides. They can reduce compaction because these tiny machines don't weigh much. By operating in swarms, they can still cover very large areas.
These swarms will require managing. So, the job of heavy machinery operator will evolve into the job of overseeing agricultural automation – using autonomous machines.
Franklin says small vehicles are intrinsically safer. "If a huge tractor is automated but things go wrong, it's going to drive through the hedge, across the road, through the ditch, through the house, and kill the baby. It's not a great story. But if the vacuum cleaner is automated, it hits the hedge and the story stops."
To demonstrate the technology, the researchers took a small tractor and made it autonomous using existing open-source technology. This technology came from drones. The idea was to show the world that it was ready for autonomous farming.
Hands-Free Hectare
Franklin's fascinating project, called the Hands-Free Hectare, is being used to see how the AI can learn as it goes along. The researchers set aside one hectare and planned to farm it using autonomous machines only.
Six months later, they had a tractor that drove itself. They put it in the field and got the robot tractor to plant the seeds. Once the crop grew, the bot sprayed it, fertilized it, and had a perfectly good crop in the end.
Says Franklin, "This was groundbreaking. Revolutionary."
This is all using existing open-source code and everyday equipment. It just hadn't been combined before.
One of the more exciting advantages of this kind of farming is the machine learning that is involved. Crops were cared for thanks to the bots using a multi-spectral camera. This is alongside an algorithm that detects which parts of the crop are healthy or unhealthy. During the second year, the bots grew a better crop. Yes, the robot slaves are indeed capable of learning.
AI Farms and Weather
What is interesting was the weather in the study. In the year in which the study began, it was very rainy. Farms became very muddy and boggy. This did not affect the bot farm, which fertilized its crop on time. However, other farmers in the area could not get their huge machines into the fields, as they risked sinking into the slushy ground. But the AI farm powered on.
When it came to harvesting, the combine harvester was programmed to follow the tractor which was pulling a wagon where the harvester was depositing the crop.
The two machines communicated with each other the whole time. The combine harvester dictated to the tractor how fast it should drive, and where it should be, using existing GPS systems.
Franklin, being a lecturer, brought his classes to watch the bots harvesting the crop. They filmed it and ran it through their social media. He said, "This project is about trying to get engagement, and to inspire the next generation to come into this exciting industry."
Says Franklin, "We turned the barley that we grew in the first year into beer and gin. That was a good news story, and we won some awards."
They also turned the wheat crop they grew the following year into a pizza and served it to a politician that came to visit the farm.
The yields from the bot farms are good. "It is quite important to say the yields we get are above U.K. average. They are not number one, but they're certainly respectable yields."
The next big challenge was to take the hands-free hectare model and turn it into a hands-free farm with multiple fields.
Other Farming AI
Another company called the Small Robot Company is a British startup. They make robots that go into fields, and they map weeds individually using cameras. Sometimes there are millions of weeds in a field. And they eliminate them.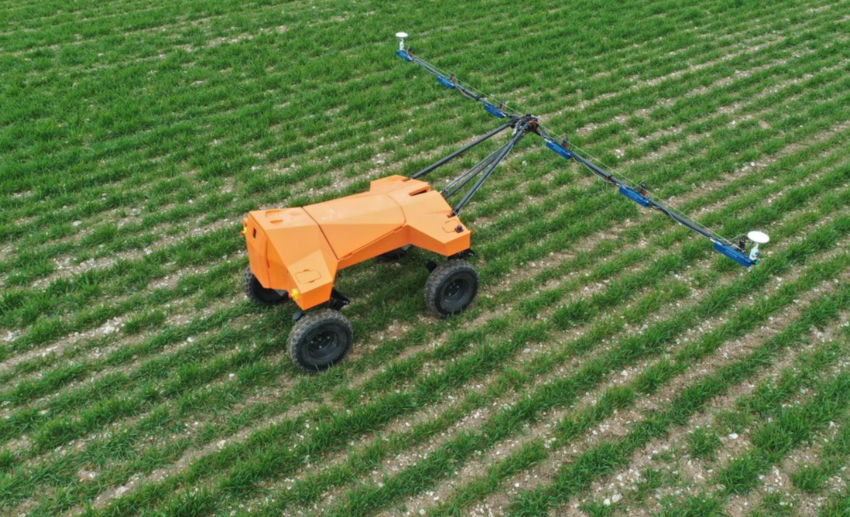 A Danish company called Farm Droid have a solar-powered robot that you put in a field. And it can stay there the whole growing cycle of a crop.
It starts by planting seeds in the field (called seeding). They call the robot a 'seeding and weeding' robot.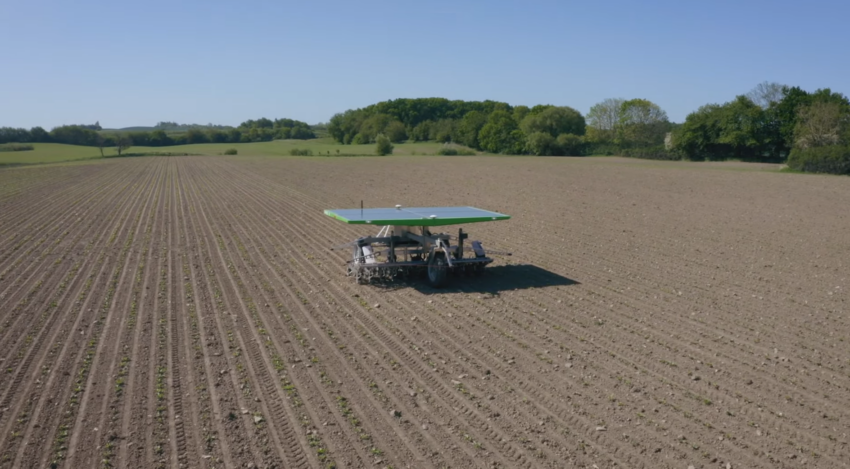 The bot drives up and down planting the seeds. It then remembers where every single seed is – by the million. The bot then goes back, and weeds around those seeds.
It does all this without cameras – it simply remembers where the seeds are. This technique is called pre-emergent weeding. Before the plant has even come through, the bot can weed around that plant. This means that farmers don't need pesticides or herbicides.
Other companies are digging in with artificial intelligence. John Deere is one of the world's biggest Ag companies. At their latest trade fair, half their stand was dedicated to agricultural AI.
Says Franklin, "This isn't sci-fi, this isn't years in the future. Autonomous machines are already coming onto farms to make them more efficient."
Future Jobs in Farming
Automation on farms is about making farms more efficient making human life easier. This opens up new career fields. 
Fleet managers will be needed to look after a field of robots. Farms are going to need agronomists – crop doctors. These are people who go into the field and advise which crops are unhealthy or healthy. They are going to be provided with so much information that they will need a type of training similar to data scientists
Cyber security is already a big problem. In agriculture, ransomware attacks have been used to threaten a harvest. If farming is going to be autonomous, it will need expertise from the world of cyber security.
People with an interest in both robotics and agriculture – agricultural roboticists – will be heavily needed.
All of the above can't move forward until all remote areas have the right infrastructure. None of this works if farms don't have a signal. If there is not 4G or 5G in the fields, the dream dies.
But for now, the future of farming using artificial intelligence is fascinating.
Got something to say about artificial intelligence and farming or anything else? Write to us or join the discussion in our Telegram channel. You can also catch us on Tik Tok, Facebook, or Twitter.
Disclaimer
All the information contained on our website is published in good faith and for general information purposes only. Any action the reader takes upon the information found on our website is strictly at their own risk.