The Ethereum community appears to have taken a bullish view of Coinbase's newly announced layer-2 network, Base, which has been described as a "massive confidence vote" and a "watershed moment" for the blockchain network. 
Secured on Ethereum and powered by layer-2 network Optimism, Base aims to eventually become a network for building decentralized applications (DApps) on the blockchain. The layer-2 network is currently in its testnet phase, according to Coinbase CEO Brian Armstrong.
0/ Hello world.

Meet Base, an Ethereum L2 that offers a secure, low-cost, developer-friendly way for anyone, anywhere, to build decentralized apps.

Our goal with Base is to make onchain the next online and onboard 1B+ users into the cryptoeconomy.https://t.co/Znuu3o3pJw

— Base (@BuildOnBase) February 23, 2023
Members of the crypto community such as Ryan Sean Adams, host of the Bankless Show, believe the move "is a massive vote of confidence for Ethereum," which could set a precedent for cryptocurrency companies and financial institutions to use Ethereum as the settlement layer of choice.
2/ This sets precedent that other crypto companies will follow, then Fintechs, then banks. Eventually the world will use Ethereum as a settlement and property rights system.

— RYAN SΞAN ADAMS – rsa.eth (@RyanSAdams) February 23, 2023
Coinbase has approximately 110 million verified users and has partnered with 245,000 companies in over 100 countries since it was founded in 2012. Its cryptocurrency exchange is the second largest in terms of trading volume, behind Binance according to CoinGecko.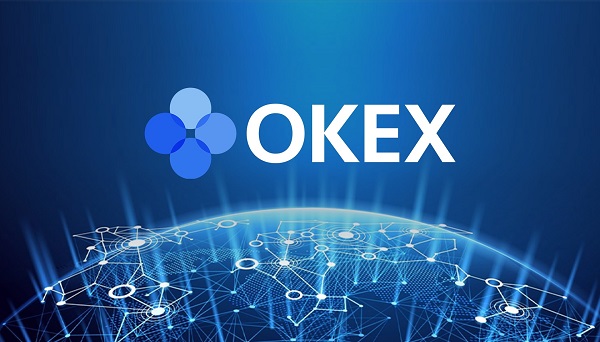 "If Coinbase converts 20% of its 110m verified users to Layer 2 users in the coming years, this alone will 10x the total number of crypto native users," Adams added.
Adam also commended Coinbase for opting to open-source Base and believes the new layer-2 network will bring about even more block space demand on Ethereum.
Coinbase just announced that they are launching a layer 2, named Base, on Ethereum and powered by Optimism.

Ethereum is becoming the world's settlement layer.

— sassal.eth (@sassal0x) February 23, 2023
Meanwhile, Sebastien Guillemot, co-founder of blockchain infrastructure firm dcSpark, suggested that Coinbase made a wise decision to go with a layer 2 as opposed to an independent sidechain, noting that "almost all" cryptocurrency transactions and value locked on Ethereum resides on layer 2s these days.
Coinbase announced Base, a new L2 (based on the Optimism L2)

L2s continue to dominate the industry

– Almost all txs in crypto are on L2s- Almost all TVL in crypto are on L2s- More devs working on L2s than basically every L1

Sidechains (which aren't L2s) are a waste of time

— Sebastien Guillemot (@SebastienGllmt) February 23, 2023
Ryan Watkins, the co-founder of crypto-focused hedge fund Syncracy Capital, described the news in a Feb. 23 tweet as a "watershed moment" in the Ethereum rollup ecosystem. He added that there was "likely no one better" positioned than Coinbase to onboard the next 10 million users and institutions to Ethereum.
Not everyone was bullish though.
Gabriel Shapiro, general counsel of investment firm Delphi Labs, explained in a Feb. 23 Twitter post that launching a centralized layer-2 network "opens the door" to unwanted SEC scrutiny.
Related: Coinbase beats Q4 earnings estimates amid falling transaction volume
"A centralized L2 that trades lots of tokens any number of which could be alleged securities, or does lots of DeFi transactions that arguably might alleged to be regulated (securities swaps etc), opens the door to the SEC making new kinds of secondary market claims," wrote Shapiro, adding:
"imo, this will accelerate the SEC's "secondary market" agenda re: blockchain securities issues, because they can't let an SEC registrant "get away with" potential violations & build up a legal arbitrage strategy right under the SEC's nose."
Shapiro's concerns come as the SEC has recently upped its enforcement efforts against several stablecoin issuers and staking service providers of late.
Regarding the launch of Base, the lawyer opined that it could be a "bad step for them" and inflict "collateral damage" on the rest of the ecosystem, particularly in the event that the SEC finds a vulnerability to expose:
overall, if indeed Coinbase's motives are regulatory in nature, it's not only a bad step for them, but could threaten dangerous collateral damage to the rest of the ecosystem

if their motives are regulatory, they should've waited till all the infra can be really decentralized

— _gabrielShapir0 (@lex_node) February 23, 2023