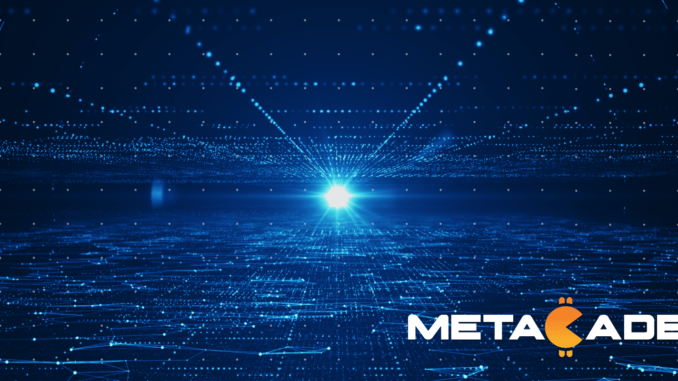 2023 looks set to be a year when crypto markets begin to rebound after the long and varied struggles of 2022. Some altcoins, such as Cronos (CRO), are already showing signs of improvement, with price rallies in the early months of 2023, leading analysts to forecast better times across the board for cryptocurrencies.
One coin that looks set to exceed others as markets improve during 2023 is Metacade's MCADE token. Here's why Metacade is shooting for the moon and offering investors an exciting opportunity in 2023 and beyond.
What is Metacade?
Metacade is building the most prominent virtual gaming arcade in the metaverse with a vast array of classic and modern play-to-earn (P2E) games. Aimed at gaming enthusiasts and crypto fans, Metacade intends to attract a growing online community with the goal of driving the Web3 gaming world forward. Built on the Ethereum blockchain, Metacade offers casual gamers and the seasoned online tournament competitor a unique opportunity to play, earn and interact in real-time.
With Metacade's powerful P2E infrastructure, users can receive crypto rewards for actively participating in and building up their community. The Create2Earn scheme encourages social engagements with the hub by offering incentives every time someone posts content on its various outlets. From engaging in live chats, contributing to Reddit-style subforums, writing game reviews, or providing gaming tips, there is no shortage of ways people can earn passive income from interacting with Metacade.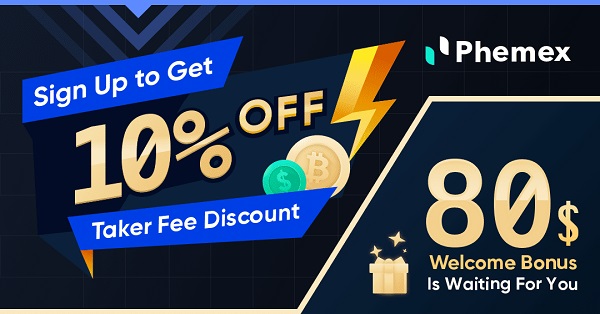 Perhaps the most exciting of Metacade's many varied features is their pioneering Metagrants scheme, which promises to push GameFi to new heights while incentivizing members to take full ownership of the hub's direction.
From Q3 2023, developers can raise applications for funding in the form of a Metagrant to support the development of new games exclusive to Metacade. Each submission goes into a pool before undergoing a vote from MCADE token holders to determine the most popular ideas. Winning ideas will go into development with the backing of a Metagrant. The first title will hit Metacade's virtual arcade in Q1 2024.
How does MCADE work?
The MCADE token is the governance and utility token behind Metacade's exciting road map, underpinning all development and transactions on the platform. While revenue flows from several internal and external sources into the multi-signatory treasury wallet, a limited number of MCADE tokens will be in circulation in order to maintain the value of the coins.
Community members contribute to the platform's upkeep and running through several routes. The Compete2Earn scheme is a token-staking program in which users stake MCADE coins to enter online tournaments and prize draws. Those who enter have the opportunity to share in significant prize pools. Meanwhile, MCADE tokens are also used by players wishing to experience the platform's range of pay-to-play titles.
External funding comes from companies wishing to buy advertising space on the platform, use Metacade's launchpad tool to release their own titles, and post career opportunities on the jobs board from Q1 2024.
MCADE price prediction
After launching its presale beta phase at $0.008, the token price has now increased to $0.014 in stage 4 of presale. In just ten weeks, Metacade raised over $5 million – an investment that has rocketed to $7.2m in its current presale round. When the presale concludes and MCADE hits centralized and decentralized exchanges, the token value will be $0.02.
Predictions are that the value of MCADE will surge at this stage as the scramble for tokens intensifies. Analysts forecast that MCADE could reach $0.30 by the end of 2023 and $2 by the end of 2025, as Metacade is crucial in driving Web3 gaming forward. The long-term value for investors is apparent, with predictions of the coin reaching $5 by the end of 2023.
What is Cronos (CRO)?
Cronos is a decentralized open-source, public blockchain designed to produce energy-efficient blockchain transactions while guaranteeing low-cost and high-speed functionality. The platform aims to support creators of dApps, DeFi solutions, and GameFi titles on their way to producing an open metaverse.
The CRO coin began as the Crypto.com Coin, one of the biggest centralized crypto exchanges. The ecosystem is designed to protect users from fraudulent chargebacks while allowing investors to trade on Crypto.com at a discount by paying transaction fees with CRO tokens. 
Thanks to Crypto.com's excellent trading, payment, and DeFi solutions, CRO token holders gain utility with their holding. At the same time, holders also have the opportunity to serve as a validator on Crypto's blockchain, earning passive income for each transaction undertaken on the platform.
CRO price prediction
Cronos is currently trading at $0.0796, more than 90% lower than its all-time high of $0.96, which was recorded during the height of the bull market in November 2021. The excellent news for CRO token holders is that analysts predict significant growth between now and the end of the year.
Projections for CRO in 2023 suggest that the coin could reach $1.07 by the end of the year, growing to $1.44 by the end of 2025 and potentially threatening the $5 barrier by the end of 2030. This would represent enormous gains based on Cronos' current value.
MCADE vs. CRO: Which is the best investment?
Metacade and Cronos both make compelling investment cases for investors in the short and longer-term, offering potentially rich rewards. The best investment choice looks to be MCADE due to its rich project roadmap that promises to keep the platform evolving while driving wider development and innovation in the wider blockchain gaming sector.
The presale is expected to sell out quickly, so investors should purchase MCADE tokens now to maximize their potential returns and avoid missing out on this outstanding opportunity.
You can participate in the Metacade presale here.