The United States Securities and Exchange Commission's (SEC's) lawsuit against Terraform Labs and its co-founder Do Kwon could be seen as an SEC "roadmap" to taking down other stablecoins, according to a lawyer.
Gabriel Shapiro, general counsel at investment firm Delphi Labs, explained to his 33,800 Twitter followers on Feb. 16 that the SEC's arguments in its complaint against Kwon and Terraform were "more thorough than usual."
whew lad, lots to digest in the SEC lawsuit vs Do Kwon and Terraform Labs

right off the bat, a very interesting fact is that the SEC is being more thorough than usual–specifically running through the Howey test for various assets (UST, LUNA, and wLUNA) and also alleging that… https://t.co/1JsBQijMnw pic.twitter.com/qHuL6mKpeo

— _gabrielShapir0 (@lex_node) February 16, 2023
Shapiro's analysis follows the SEC's Feb. 16 lawsuit against Kwon and Terraform, alleging they "orchestrate[d] a multi-billion dollar crypto asset securities fraud involving an algorithmic stablecoin and other crypto asset securities."
Shapiro suggested the case could serve as a "roadmap" for how the regulator may sue other stablecoin issuers in the future. He acknowledged the SEC made the case that Terra's algorithmic stablecoin, TerraClassicUSD (USTC), formerly TerraUSD (UST), constitutes a security: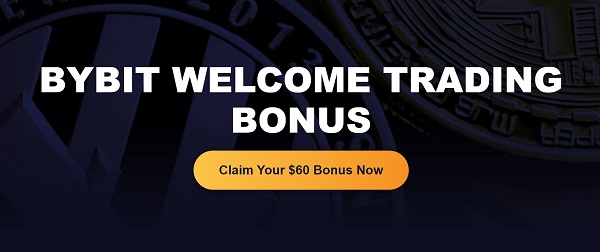 "[The SEC] will allege that integration, promotion, marketing, commercial deals etc building the stablecoin ecosystems are 'efforts of others' that are 'reasonably expected' and can lead to profits in connection with the stables."
He pointed out the SEC applied the four prongs of the Howey test to argue that USTC, Terra Classic (LUNC) — formerly called Terra (LUNA) — and Wrapped LUNA Classic (WLUNC) all constituted securities under U.S. securities laws.
The SEC also argued that Terraform Labs breached U.S. securities laws by launching the Mirror Protocol, which allowed its users to create what Terraform called a "mAsset" — a crypto version of an asset that "mirrors" the price behavior of other assets such as stocks.
The regulator claimed Terraform Labs committed this securities-based swap through the Mirror Protocol (MIR) token — which Shapiro believes to be a "first" in cryptocurrency-related lawsuits filed by the SEC.
Shapiro noted the SEC's claim that wLUNA constituted a "receipt" for a security was another "first."
Ryan Sean Adams, the host of the crypto-oriented podcast Bankless, made a similar argument to his 221,300 Twitter followers on Feb. 16, noting that a legal victory against Terraform Labs would make it easier to go after other stablecoin issuers.
Gensler's next strategy is to go after Do Kwon and UST because he knows no one will defend them and if he wins he'll establish broad precedent for more control over crypto.

It's evil genius. https://t.co/FDLoeVcTLb

— RYAN SΞAN ADAMS – rsa.eth (@RyanSAdams) February 16, 2023
The Terra-linked tokens infamously crashed in May 2022, which was partly triggered when USTC lost its peg to the U.S. dollar. As LUNC was closely linked to USTC, its price fell by almost 100% and triggered a wider downturn in the crypto markets, wiping out approximately $40 billion.
Related: Why the SEC wants to ban crypto staking and stablecoins under scrutiny — watch the Market Report live
Kwon maintains that he is not "on the run" and is believed to reside in Serbia, according to South Korean officials who issued a warrant for his arrest.
Earlier in February, two South Korean prosecutors flew to the Balkan state to find Kwon; however, the search attempt was unsuccessful.
Cointelegraph contacted Terraform Labs for comment on the lawsuit but received no response by publication time.