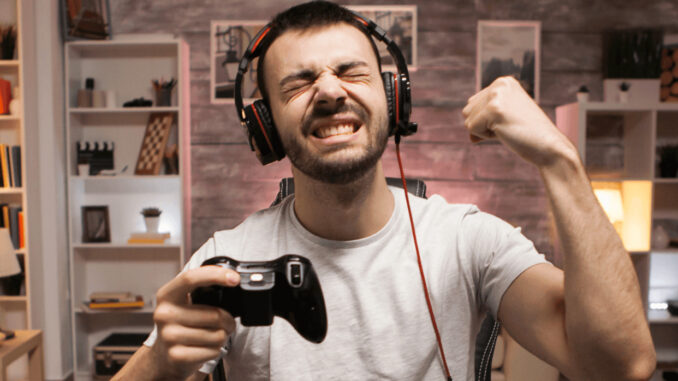 Crypto gaming coins are some of the most sought-after investment opportunities in Web3, and for good reason. The GameFi sector is a fast-growing industry that has the potential to revolutionize traditional gaming forever.
For anyone seeking the best gaming tokens to buy right now, here are 13 of the most promising investments available now:
Metacade (MCADE)
DApp Rader (DAPR)
Axie Infinity (AXS)
Enjin Coin (ENJ)
STEPN (GMT)
Star Atlas (ATLAS)
The Sandbox (SAND)
ApeCoin (APE)
Upland (UPX)
Gala Games (GALA)
Decentraland (MANA)
AltSignals (ASI)
Illuvium (ILV)
1. Metacade (MCADE) – One of the Hottest Gaming Crypto Coins
What is MCADE?
Metacade is the biggest on-chain arcade. The platform offers the largest collection of play-to-earn arcade games out of any comparable project, which is unique in the world of Web3. While most gaming platforms offer a single gaming experience, Metacade offers many all in one location.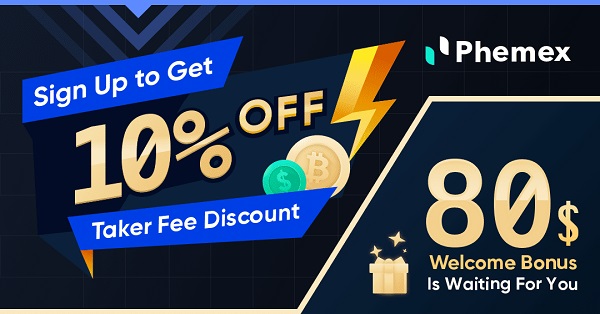 Games in the Metacade can be played casually or competitively, and every single title provides automatic financial rewards through the play-to-earn mechanic. Users can earn MCADE tokens while progressing through endless levels or by competing against other gamers directly in exclusive tournaments.
Metacade also aims to become a central hub for the Web3 community. It will contain all the latest information about the best gaming crypto projects, including the latest trends and alpha. The community hub rewards content creators for their contributions, which is an innovative incentive system that could serve many users over the coming years.
Metacade also aims to support the expansion of blockchain technology directly through the Metagrants program. The community can vote to decide which new arcade games are best, before Metacade provides direct funding to help make the idea a reality. Community members can also test out new games before they are officially released and earn a crypto income in the process.
Why buy MCADE?
Metacade is a comprehensive GameFi platform and one of the most exciting gaming crypto projects around right now. The MCADE token recently launched during a highly successful presale event, which is still ongoing.
The presale gives investors a unique opportunity to get involved in a high-potential blockchain project during its earliest stages of development, which has led many experts to forecast impressive returns on any presale investment.
MCADE is currently worth just $0.0185. It has already attracted $12.1m of investment in just 17 weeks since the beginning of the presale event, which is now in the final stage before listing on exchanges.
>>> You can participate in the Metacade final stage presale here <<<
2. DApp Radar (RADAR)
What is RADAR?
Dapp Radar is a platform that advertises decentralized applications. It allows anyone to gain greater access to the best gaming crypto projects around. It works in a similar way to traditional app stores such as Google Play Store or the Apple Store, as Dapp Radar contains thousands of blockchain-based applications for users to download and use.
Dapp Radar solves a key problem for the blockchain industry, which often relies on word of mouth to spread awareness about new dApps and gaming crypto projects. By collecting many of the best dApps all in one location, Dapp Radar has positioned itself in a strong position over the coming years.
RADAR is the new native token for the platform which is designed to help Dapp Radar scale. The platform aims to improve project listings, and expand the number of dApps that are available to download. RADAR serves a governance token where holders can vote and contribute towards the future successes of the platform.
As well as this, RADAR can be used to earn passive staking rewards on the Dapp Radar platform. This provides all token holders the chance to generate an income while investing in the blockchain app store for the long-term.
Why buy RADAR?
RADAR is a new blockchain offering being launched by a highly successful existing platform. Since it represents a project that directly supports more than 9000 dApps and attracts over 1 million users on a monthly basis, it could rise significantly from the current price level.
RADAR is worth just $0.017 per token. It recently made a major move upwards, which is a strong signal that the token could post major gains in the future. The current trading volume is over $10 million, which is much higher than many new tokens at a comparable stage in their development.
By supporting thousands of dApps and all the best gaming cryptos in a single location, the future of Dapp Radar certainly looks bright. It could be a prime investment opportunity at the current price level.
3. Axie Infinity (AXS)
What is AXS?
Axie Infinity (AXS) is a decentralized gaming platform built on Ethereum that allows players to collect, raise, and battle digital creatures called Axies. The Axie Infinity metaverse places players into a vibrant world that's filled with places to explore and missions to complete.
Players can earn AXS, the native gaming coin, by playing Axie Infinity. AXS tokens are used to reward players for making progress in-game and beating other players in battles. Users can also trade Axies as digital assets with other users on the platform's integrated marketplace, which provides another method for earning cryptocurrency in the game.
As a blockchain gaming project, Axie Infinity provides users with vast autonomy. Players collect Axies and fully own their in-game items, as well as explore mysterious lands and progress through the storyline.
Axie Infinity's mission is to provide users with equitable access to original creative works while also enabling financial freedom through the creation of liquid markets for these assets. With Axie Infinity, anyone can become a part of an immersive blockchain world.
Why buy AXS?
Axie Infinity has been one of the highest-performing crypto gaming platforms in the past few years. Despite recent problems, including a major hack of the Ronin Bridge, Axie Infinity remains one of the best gaming coins to invest in.
Axie Infinity leverages a unique Ethereum sidechain to help maximize the user experience while playing the game. The Ronin Bridge has recently been made more secure, and it has the potential to support an increasing number of users over the coming months and years.
After achieving a major milestone in 2021, where almost 2 million individual users were playing Axie Infinity on a daily basis, the AXS token reached a $160 valuation. The current price – $10 – could be a great entry point for long term investment, making AXS one of the top gaming crypto options available right now.
4. Enjin Coin (ENJ)
What is ENJ?
Enjin, represented by ENJ, is a cryptocurrency platform designed to create, manage and monetize virtual assets. It provides developers of crypto games, apps and websites with an extensive suite of blockchain-based products and services that allows them to integrate Enjin Coin and in-game assets to their platform.
Enjin's technology leverages the Enjin Coin token to help boost the overall level of innovation in the crypto gaming movement. ENJ can be locked into custom-made digital assets using Enjin's toolkit, which serves to provide instant liquidity for in-game assets. This helps anyone launch new games on the blockchain, as Enjin makes it easy to release blockchain-based assets.
Enjin also offers tools such as EnjinX, which is an explorer for games on Ethereum blockchain, Enjin Beam, which is a QR address-scanning service, and Enjin Wallet – a multi-coin wallet providing max security.
By utilizing Enjin's cutting edge technology, game developers can unlock powerful features that allow them to release virtual items across multiple gaming platforms. This service makes Enjin a top gaming token that could usher in a new era for the traditional gaming industry.
Why buy ENJ?
ENJ has immense utility within the Enjin ecosystem, so it could become one of the top gaming coins over time. The project has been driven by an experienced team of game developers seeking to push the expansion of blockchain based gaming platforms, and the ENJ token is integral to the project's mission.
For game developers seeking to migrate to the blockchain, Enjin's suite of tools can play an important role. By locking liquidity in new assets minting on the platform, gamers can play blockchain games with low transaction fees and near-instant confirmations.
At the current price of $0.50, ENJ shows major promise. Investors seeking to buy into top crypto gaming projects should do well by purchasing ENJ, as the platform looks destined to grow thanks to its unique technological solutions and broad value proposition.
5. STEPN (GMT)
What is GMT?
STEPN (GMT) is a revolutionary blockchain-based system that takes a unique spin on play-to-earn crypto gaming. STEPN utilizes move-to-earn technology to create an innovative new SocialFi platform. GMT is also known as the Global Movement Token – it is the medium of exchange on the platform that provides automatic rewards for users as they walk.
Since users can earn rewards simply by moving around in the real-world, STEPN has become a popular name in the Web3 industry. GMT incentivizes users to get outside, explore their environment and exercise every day.
STEPN's unique offering is only made possible by an advanced blockchain protocol. This allows full transparency with the way in which STEPN operates, so users can be sure that they will indeed earn financial rewards while they move around during their day-to-day lives. The unique solution created by the team at STEPN offers endless earning opportunities. The genesis of STEPN has certainly been an exciting development within blockchain technology.
Why buy GMT?
GMT is a relatively new token. After its launch in 2022, GMT quickly became well-known throughout Web3 due to its innovative blockchain solution. Walk2Earn applications are not brand-new either, but GMT's solution may be able to serve a broader number of users around the world thanks to the borderless nature of blockchain.
GMT is currently priced at the $0.40 mark, after falling from its previous all-time high of $4. Experts are forecasting significant gains for a token that remodels the best crypto gaming offering in a unique way, with the potential for 10x returns on the horizon during the next bull market.
6. Star Atlas (ATLAS)
What is ATLAS?
Star Atlas (ATLAS) is a 3D crypto gaming platform designed to revolutionize the gaming experience using blockchain technology. The game is set in an immersive virtual reality realm that takes players to outer space, allowing players to explore the universe in their spaceships.
All items in Star Atlas are minted as NFTs, which allows players to fully own and customize their experience. Players can participate in intergalactic battles and search for treasure across space. Star Atlas also rewards players with cryptocurrency for the progress that they make in-game.
The dual-token system deployed by Star Atlas allows players to purchase advanced gaming accessories and weaponry, as well as vote in governance proposals in the Star Atlas DAO. In-game items can be traded with other players directly, which helps users to build their ideal custom loadout.
Why buy ATLAS?
With Star Atlas, gamers are at the forefront of exciting new ways to play and interact in the digital world. The ATLAS token is the governance token for Star Atlas DAO, which gives all holders voting privileges and the chance to drive progress for the platform.
As one of the top gaming crypto platforms, Star Atlas has been released with complex gameplay and photorealistic graphics. This helps to boost immersion for players, who can explore the world endlessly while generating an income that has innate financial value.
The ATLAS token suffered during the 2022 crypto winter, but investors are expecting it to recover. This is due to the innate value being proposed by the project, which could support a massive number of users over time. Star Atlas could become one of the top gaming crypto coins on the Solana blockchain and rise substantially from its current price of $0.003.
7. The Sandbox (SAND)
What is SAND?
The Sandbox is a crypto gaming platform and metaverse. Users can build, own, and monetize their gaming experiences in The Sandbox through custom voxel-based virtual worlds. The project provides a comprehensive toolkit to enable simple world-building, which can also be used to create in-game customizable items and even full games. 
The Sandbox's native token, SAND, serves as a secure medium of exchange between users and stakeholders on The Sandbox. All creations can be bought and sold in The Sandbox's integrated marketplace, and the SAND token is integral to this.
SAND powers the Decentralized Autonomous Asset Economy (DAE). It will also enable The Sandbox's Metaverse Wallet to deliver seamless transactions between players no matter which game world they might be playing in.
By providing the ability for users to create, own, and monetize their assets across different virtual worlds and games, The Sandbox makes traversing the decentralized autonomous asset economy a truly rewarding experience for all involved.
Why buy SAND?
SAND has become one of the most valuable crypto gaming platforms in Web3 thanks to its unique offering. It has been described as Minecraft's natural successor, as user-generated content (UGC) at the core of gameplay. With millions of copies of Minecraft sold across multiple decades, The Sandbox could have a big future ahead.
A key difference between The Sandbox and Minecraft, is users' ability to own and trade their in-game creations. This allows players to generate a profit and earn an income while having fun and playing the game. This is a revolutionary extension of the same core value proposition which has led many investors to highlight The Sandbox's immense potential.
The current price of The Sandbox is $0.70. It is currently the top gaming crypto by market capitalization in terms of pure metaverse-based gaming, and it looks set to continue its development long into the future.
8. ApeCoin (APE)
What is APE?
ApeCoin (APE) is the native token for the ApeCoin project, which aims to support the development of decentralized communities into the metaverse. As a project that has a core vision of driving progress for virtual reality worlds on the blockchain, APE is undoubtedly one of the most important crypto gaming coins around.
The APE Foundation is controlled by the ApeCoin DAO, which allows APE token holders to vote in governance proposals. The APE Foundation then funds new metaverse-based crypto gaming projects such as Otherside – an open world play to earn titles being developed by Yuga Labs.
ApeCoin has been inspired by Yuga Labs' Bored Ape Yacht Club (BAYC) NFT collection, which was one of the earliest examples of a highly successful decentralized community. BAYC holders frequently get together and enjoy exclusive real-world benefits, which is a core reason why ApeCoin aims to help decentralized communities grow.
Why buy APE?
APE is a newly-launched token that could post significant gains over the coming years. While it is primarily a governance token, the value of APE is linked to the successes of the APE Foundation's investment projects.
As hotly anticipated crypto gaming platforms such as Otherside launch, it is widely expected that the APE token benefits. Early investors in the project can expect major returns, which makes APE one of the best crypto gaming tokens around right now.
9. Upland (UPX)
What is UPX?
Upland is a virtual property trading game that uses real-world addresses. Players can purchase, collect, trade and resell land in any city or region. Ownership is secured on the blockchain and brings players rewards in Upland's in-game currency UPX. Future versions of the game will enable players to construct and develop their own virtual locations.
The game was inspired by Monopoly, where players purchase plots of land and earn whenever another player steps onto it. The key difference between Monopoly and Upland, is that Upland tokenizes real-world addresses and allows players to make a profit while trading the real estate.
Upland is a novel use of blockchain technology that provides financial rewards to players while trading real estate in-game. It is one of the most exciting developments in the crypto gaming space in the last few years, as all assets are directly represented by real-world buildings.
Why buy UPX?
UPX has been designed by a team of highly successful entrepreneurs based out of Silicon Valley. The business pedigree of the founding team is a strong signal of future success, and the project has also been backed by major blockchain investors including Animoca Brands.
The UPX token has extensive utility within the metaverse world, as users can trade, buy items, and earn the token as a reward. With a unique platform function and strong token utility, UPX has major potential for returns.
10. Gala Games (GALA)
What is GALA?
Gala Games is an innovative platform focusing on the growth of decentralized user-owned economies. Through the use of blockchain technology, Gala Games enables gamers to become the owners and beneficiaries of their own in-game economies.
By applying its utility token, GALA, Gala Games provides a new way for players to take advantage of digital assets. They can explore new ways to generate value within their gaming experience such as participating in special events that Gala Games hosts and earning rewards in GALA tokens.
Gala Games also allows users to monetize their own game development projects, tap into the Gala Economy, and have complete control over their in-game transactions with no risk of being hacked or taken ownership away from them.
With Gala Games, players now have full control to capitalize on their gaming talents and creativity while making their gaming experience more engaging and immersive. This is a strong use case within the crypto gaming sphere.
Why buy GALA?
The GALA token could rise substantially over the coming years thanks to its unique utility and attractive platform. Gala is launching a massive blockchain gaming platform that contains many AAA games, allowing players to earn a crypto income while engrossing themselves in new worlds of fun.
After reaching its all-time high during the 2021 bull market, the GALA token now sits at $0.04 per token. This could be a great entry point for long term investment, as Gala has the potential to become one of the top gaming tokens thanks to its broad GameFi offering.
11. Decentraland (MANA)
What is MANA?
Decentraland is a virtual reality platform powered by the Ethereum blockchain that allows users to create, experience, and monetize content and applications. Decentraland uses its crypto-currency called MANA to allow people to purchase land on Decentraland's virtual world, which is minted as non fungible tokens and traded on the Decentraland exchange.
The Decentraland platform consists of parcels of 3D virtual space which users can explore and build upon. The world is filled with custom experiences such as play-to-earn games, Las Vegas-style gambling, and NFT art galleries. Players can even socialize with other Decentraland users while taking advantage of everything that the sprawling open world metaverse has to offer.
Decentraland is an open source software project dedicated to creating a simulated world where anyone can create, explore and socialize in a safe virtual environment. Decentraland's goal is to create an immersive 3D world, giving everyone the opportunity to contribute their ideas and creativity while shaping Decentraland into a unique digital landscape.
At this moment, the Decentraland metaverse has been divided into several districts. The virtual reality map consists of endless activities, built by individual content creators and companies alike. This gives Decentraland immense potential for the future, as it is a highly versatile metaverse world.
Why buy MANA?
The MANA token is the medium of exchange on the Decentraland platform. It is anticipated that demand for the token will continually rise over the coming years, as Decentraland becomes a disruptive force in the world of online pastimes.
Since Decentraland is able to support both work and leisure activities, it could become extremely popular. This is especially true when considering the prevalence of work-from-home agreements, in which people can be brought closer together no matter the geographical distance between them.
Decentraland makes internet connectivity that bit more real by combining the development with virtual reality technologies. For users, the ability to earn cryptocurrency rewards and fully customize the landscape however they like is a unique selling point that should serve MANA well.
For now, MANA is worth just $0.65 per token after it reached an all-time high of $7 in 2021. Experts are forecasting major gains from the current price level, which makes Decentraland one of the best gaming cryptos to buy right now.
12. AltSignals (ASI)
What is ASI?
AltSignals, while offering something slightly different to many of the gaming crypto coins on this list, remains a strong investment for the future of Web3. AltSignals has been one of the most successful online trading communities since it first launched in 2017, with the AltAlgo™ indicator frequently having a 90% accuracy rate.
Now, the ASI token is being launched to supercharge progress for the trading community. AltSignals is developing a new suite of trading tools called ActualizeAI, which combine powerful artificial intelligence technologies to deliver more profitable trading signals for the crypto markets.
AltSignals helps anyone to become an expert trader, and the new AI-powered tools can accelerate this process even further. ActualizeAI has been specially designed to build on the prior successes of AltAlgo™, which already helped traders to 10x their portfolio in 19 out of 32 months on record.
ActualizeAI combines machine learning algorithms with natural language processing (NLP) to analyze a broad selection of price indicators. This helps it to provide a single buy or sell signal with a new-and-improved success rate.
Why buy ASI?
The ASI token will be used to gain access to the ActualizeAI stack. For anyone looking to make a profit while trading the crypto markets, the ASI token could be the perfect way to learn.
ASI also grants entry to ActualizeAI Club, which will provide more earning opportunities for the AltSignals community including access to public and private sales for a variety of projects including new gaming crypto tokens.
With vast utility embedded in the ASI token, it has major potential for growth. Not only that, but ASI is still in its early stages, and its presale could be the perfect chance to invest in the AI-powered platform for the long-term.
>>> You can participate in the AltSignals presale here <<<
13. Illuvium (ILV)
What is ILV?
Illuvium (ILV) is a decentralized blockchain game that offers players the opportunity to explore an enchanted world. ILV actually runs on its own standalone blockchain, which allows users to access the Illuvium Federation and play with other users in a secure environment.
Through their tokenomics and economic models, Illuvium incentivizes players to complete certain tasks to earn rewards and benefits during their gameplay. There are various levels that reward different experiences and knowledge while playing the game.
All in all, Illuvium is providing gamers with an immersive experience through cryptocurrency-based gameplay that is both entertaining and rewarding. It combines AAA plotlines with ultra realistic graphics, helping to keep players immersed for longer.
Why buy ILV?
Illuvium combines the best elements from traditional gaming with blockchain technology. This helps to improve the overall user experience, as gamers receive broad benefits for playing the game and having fun.
Self-owned digital assets can be uncovered while exploring the virtual reality world, and cryptocurrency rewards underpin all aspects of gameplay. The strong incentive structure designed by Illuvium is expected to attract an increasing number of users over time, as ILV could become one of the top gaming crypto tokens by market capitalization in the next few years.
As well as this, the ILV token is extremely scarce. There are only 2.2 million ILV tokens in circulation and the protocol has a 10 million ILV total supply cap. ILV is expected to breach the $1000 mark over the coming years, and potentially go on to make new highs above $2000.
What Are Gaming Tokens?
Gaming tokens represent blockchain gaming projects. One of the primary functions of gaming tokens is that they provide automatic financial rewards for gamers as they play blockchain-based games. They are also often the medium of exchange for in-game marketplaces as players trade in-game collectibles.
What is The Best Gaming Crypto to Invest in?
One of the most exciting gaming cryptos available right now is Metacade. The project has just started its journey in the space and is widely considered to have sky-high future potential. This is because it combines a vast metaverse arcade with unique incentive structures that could help it to attract a significant user base over time.
For now, the MCADE token is still in its presale. The price of MCADE is rising from $0.008 to $0.02 over the course of the event, with the current price being $0.0185. Investors have a limited time only to get involved in the presale, given it has reached the final stage.
FAQ: Ofte stilte spørsmål om krypto
What are gaming coins for?
Gaming coins can be earned while playing blockchain games thanks to the play-to-earn mechanic. They are also often used to purchase in-game items and other assets, access blockchain gaming platforms, and gain voting rights in decentralized autonomous organizations (DAOs).
Can I earn crypto by playing games?
The play-to-earn mechanic underpins most blockchain games. Some games are free-to-play, while others require a small upfront investment in order to ensure financial sustainability. However, almost every game built on the blockchain provides automatic financial rewards while playing.
What is the best gaming token?
The best gaming token will always be subject to personal opinion. However, there are some great options available right now. One example is The Sandbox, which allows anyone to build and sell their own gaming experiences, and another is Metacade, which combines many different play-to-earn experiences in a single location.
What is the top gaming and Metaverse crypto?
The gaming token that currently has the highest market capitalization is Decentraland (MANA). It leverages self-owned digital assets and fully customizable metaverse landscapes to deliver exciting gameplay.
You can participate in the Metacade final stage presale here.
You can participate in the AltSignals presale here.