Bitget is a leading cryptocurrency trading platform that was established in 2018. With its user-friendly interface, comprehensive trading tools, and advanced security measures, Bitget has become a go-to platform for traders and investors around the world.
One of the major advantages of Bitget is the fact that the platform is the first and biggest copy trading platform in the crypto space. Copy trading in crypto has several advantages, including saving time and effort by automating trades.
It is also a great option for new traders who may not have much market knowledge. Copy trading allows you to learn from expert traders and replicate their successful investment decisions. 
Additionally, copy trading platforms provide metrics that can help you identify winning traders quickly and easily. But that's not all! Bitget offers much more. Let's take a look at what the platform offers and how it differentiates from its competitors.

Key features of the Bitget platform
Bitget is the world's leading copy trading platform. This allows traders to copy the trades of professionals in the fields, enabling even beginners to profit from crypto without having to do the hard work themselves. 
Bitget also offers a wide range of trading options for cryptocurrencies, including spot trading, futures trading, and index trading. Users can trade with leverage and take advantage of advanced trading tools to make informed decisions.
Furthermore, besides trading options, the platform allows users to stake and earn certain cryptocurrencies. This way, users can earn rewards for holding their coins on the platform.
Bitget offers a mobile app for both iOS and Android devices, allowing users to trade and monitor their portfolios on the go.
The platform employs advanced security measures to protect user funds and data, including two-factor authentication, multi-signature wallets, and cold storage.
Advantages of Bitget
The popular Bitget platform provides a range of benefits and advantages for its users. Here are some of the key advantages of using Bitget:
Bitget supports a wide range of trading pairs. This provides traders with a greater range of options when it comes to buying and selling cryptocurrencies, allowing them to take advantage of market trends and maximize their profits. The platform now supports over 480 coins with 580 trading pairs. 
The platform also boasts high liquidity, which means that traders can buy and sell cryptocurrencies quickly and easily, without having to worry about the market being slow or illiquid. According to Coinmarketcap, the liquidity score of Bitget is 610, higher than major exchanges like OKX (580), KuCoin (588), and Gate.io (586). 
With standard spot trading fees as low as 0.1%, the Bitget platform charges some of the lowest fees in the crypto industry. This makes Bitget an affordable platform for traders of all levels, whether they are just starting out or are experienced traders.
Bitget also provides a range of advanced trading tools, including real-time market data, charting tools, and technical analysis indicators. These tools allow traders to make informed trading decisions and stay up-to-date with market trends.
Furthermore, Bitget takes security seriously and uses advanced security measures to protect its users' funds and personal information. This includes two-factor authentication, cold storage for funds, and regular security audits.
Last, but not least, users can also access a range of educational resources, including trading guides, tutorials, and webinars, to help them improve their trading skills.
Stay up to date with the latest news from the Bitget platform here.
Highly credible platform
Bitget is a highly credible cryptocurrency exchange that has gained a reputation for providing secure and reliable trading services to its users. With over 8 million users in more than 100 countries and regions, Bitget has a massive user base.
One of the factors that contribute to Bitget's credibility is its partnerships with well-respected entities in the sports and gaming industries. Bitget is collaborating with footballer Lionel Messi and the football team Juventus, showcasing its commitment to aligning with credible partners. 
Bitget has also partnered with PGL, the official eSports events organizer, further solidifying its standing in the gaming community.
Furthermore, Bitget's commitment to security and transparency is another indicator of its credibility. The platform has launched the $300 million Bitget Protection Fund, which is the second-largest user protection fund among CEXs. The Proof of Reserves of Bitget also ensures a 1:1 reserve ratio of its customer funds.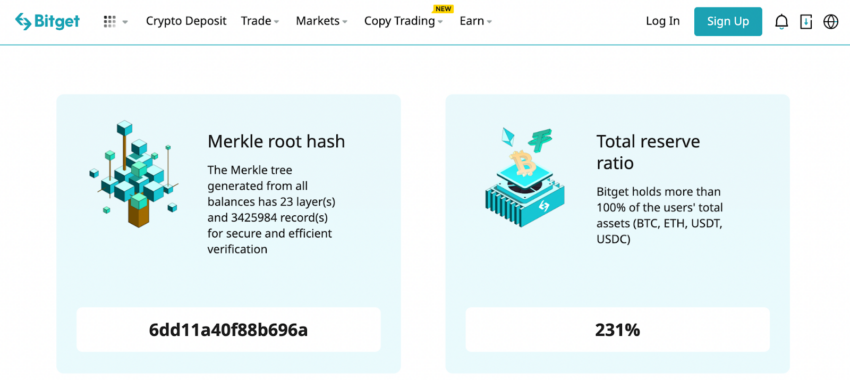 This credibility has led to Bitget being listed as the top 3 crypto derivative exchange by the Boston Consulting Group in a report published in July 2022. 
Vision for the future
Bitget has ambitious plans for the future. The company is focused on enhancing its copy trading features and expanding beyond derivatives. Bitget aims to be more than just a trading platform but also a community that empowers its users to make smarter financial decisions.
To achieve this, Bitget added Bitget Insights and Strategy Plaza to its copy trading features. Bitget Insights is a newsfeed community where verified users can share their financial views with their followers. 
The company is also expanding its offerings beyond derivatives. Bitget is actively working to expand the variety of digital assets in its spot market. In the first two months of 2023, the platform listed over 50 blockchain projects with big potential. 
Bitget is supporting about 450 coins with over 580 trading pairs. Furthermore, the platform ranks second among all the top 10 spot trading platforms on Coinmarketcap in terms of the number of coins listed.
Bitget also plans to leverage its sponsorships to do more education and CSR schemes in crypto. The company has established partnerships with big names like Messi and Juventus, contributing to the aim of changing the public's negative perception of crypto.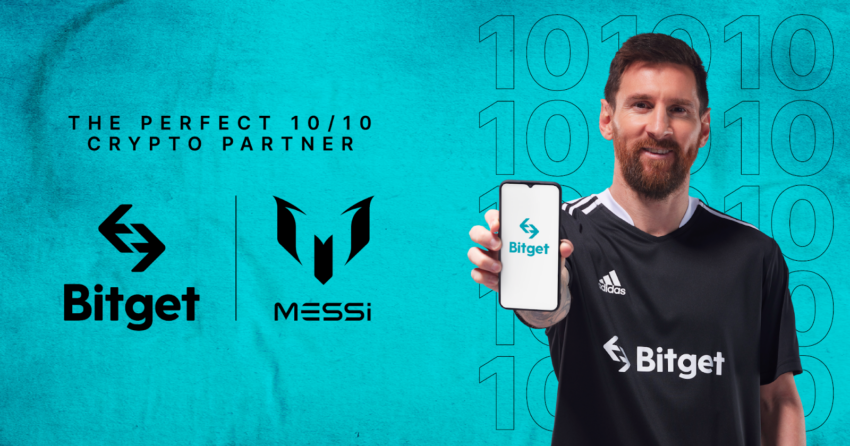 Links:Twitter | Instagram | Facebook | Medium | Discord | Reddit
Disclaimer
All the information contained on our website is published in good faith and for general information purposes only. Any action the reader takes upon the information found on our website is strictly at their own risk.