Top Stories This Week
Crypto bills pass congressional committee in 'huge win' for US crypto
A key United States House panel has approved a pair of bills that could finally deliver some regulatory clarity to crypto firms in the country. On July 26, lawmakers voted in favor of the Financial Innovation and Technology for the 21st Century Act, which establishes rules for crypto firms on when to register with either the Commodity Futures Trading Commission or the Securities and Exchange Commission. The panel also approved the Blockchain Regulatory Certainty Act, which sets out guidelines that remove hurdles and requirements for "blockchain developers and service providers" such as miners, multisignature service providers and decentralized finance platforms. Despite the passage of these acts, a number of Republicans and Democrats refused to support another proposed piece of legislation dubbed the Digital Assets Market Structure bill.
Worldcoin token launch sparks response from Vitalik Buterin
Vitalik Buterin, the co-founder of the Ethereum network, released a long-form essay with his thoughts on the recently launched Worldcoin human identity verification system, addressing the larger concept in discussion with the release of the Worldcoin token — proof-of-humanity. Worldcoin initiated its public launch on July 25 after nearly two years of development and beta testing, but criticism of it erupted almost immediately. The United Kingdom's Information Commissioner's Office is deciding whether to investigate the project for violating the country's data protection laws. The French National Commission on Informatics and Liberty also questioned Worldcoin's legality. In response to criticism of its data collection practices, the project released an audit report on July 28.
Putin signs law on introduction of digital ruble in Russia
Russia is moving forward with its central bank digital currency as President Vladimir Putin signed the digital ruble bill into law on July 24. With this approval, the digital ruble law is officially scheduled to take effect from Aug. 1, 2023. Individuals in the country will have the choice to choose whether or not to use the digital ruble. According to Bank of Russia Deputy Governor Olga Skorobogatova, the government doesn't expect mass adoption of the digital ruble in Russia before 2025.
Binance withdraws crypto license application in Germany
Binance has withdrawn its cryptocurrency custody license application in Germany, nearly a month after reports of concerns from the German Federal Financial Supervisory Authority. A spokesperson from Binance told Cointelegraph that it intends to reapply for a license in Germany, with changes to its application reflecting adjustments in the regulatory environment. Binance CEO Changpeng Zhao said it would focus on becoming compliant with the European Union's Markets in Crypto-Assets regulations to offer its services in European countries. However, its European expansion plans have seen a setback amid its regulatory troubles in the United States.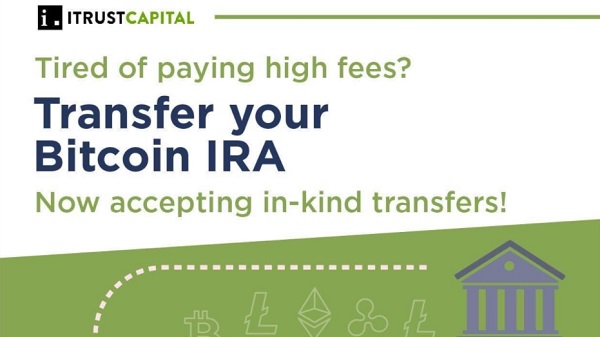 FTX's Bankman-Fried seeks gag order for all witnesses in criminal case
Former FTX CEO Sam "SBF" Bankman-Fried has agreed to a gag order preventing him from making comments to third parties that may interfere with his trial — but argues other potential witnesses should be gagged as well, including current FTX CEO John Ray. The gag order against Sam Bankman-Fried was initially requested on July 20, when the U.S. government accused the FTX founder of attempting to interfere with a fair trial by publicly discrediting former business partner and witness Caroline Ellison in an interview with the New York Times. According to SBF's lawyers, there has been a "toxic media environment" surrounding their client since the collapse of the exchange.
Winners and Losers
At the end of the week, Bitcoin (BTC) is at $29,331, Ether (ETH) at $1,876 and XRP at $0.71. The total market cap is at $1.18 trillion, according to CoinMarketCap.
Among the biggest 100 cryptocurrencies, the top three altcoin gainers of the week are XDC Network (XDC) at 45.69%, GMX (GMX) at 11.82% and Bone ShibaSwap (BONE) at 9.60%. 
The top three altcoin losers of the week are Pepe (PEPE) at -12.36%, Gala (GALA) at -11.85% and Injective (INJ) at -11.58%.
For more info on crypto prices, make sure to read Cointelegraph's market analysis.
Read also
Features
Working with the Hydra: Providing Services to Decentralized Organizations
Features
Blockchain and the world's growing plastic problem
Most Memorable Quotations
"Our case and the decision rendered by our judge [Torres] will provide comfort to other judges that the SEC is just misguided."
Stuart Alderoty, chief legal officer of Ripple
"In the months to come, we will add [to X] comprehensive communications and the ability to conduct your entire financial world. The Twitter name does not make sense in that context."
Elon Musk, tech entrepreneur
"A world with no proof-of-personhood seems more likely to be a world dominated by centralized identity solutions."
Vitalik Buterin, co-founder of Ethereum
"While the West continues to antagonize blockchain companies, Asia is welcoming us in with their arms wide open."
Yves La Rose, CEO of the EOS Foundation
"We see it [Bitcoin] as an asset that has probably the best potential for growth of our capital reserves at the moment."
Paul Brewster, CEO of Flooring Hut
"Companies creating AI technology have a responsibility to ensure that it is safe, secure, and remains under human control."
Brad Smith, vice chair and president of Microsoft
Prediction of the Week 
BTC price shrugs off strong PCE data as Bitcoin traders eye $28K range
Bitcoin stayed range-bound at the end of the week despite United States inflation data beating expectations. Data from Cointelegraph Markets Pro and TradingView showed BTC price action getting only a modest boost from the Personal Consumption Expenditures Price Index print.
Among traders, there was still an appetite for BTC price downside, with the $30,000 resistance now in place for over a week. Popular pseudonymous trader Crypto Tony confirmed that he remained short on BTC below $29,600.
"I expect continuation down to $28,000 in time, but for sure we could range here for a little while before the drop," he told Twitter (now known as X) followers on the day.
FUD of the Week 
SEC files charges against Quantstamp for $28M initial coin offering
Blockchain security firm Quantstamp is set to return $28 million raised in a 2017 initial coin offering (ICO) following charges brought by the U.S. Securities and Exchange Commission for allegedly conducting an unregistered ICO of "crypto asset securities." The SEC's order outlines that Quantstamp's ICO, which took place in October and November 2017, raised over $28 million by selling its native QSP tokens to some 5,000 investors. According to the SEC, the company failed to register its tokens offering, which the agency deemed to be securities.
Alphapo payment provider hack now estimated at over $60M — ZachXBT
The Alphapo payments provider hack is now estimated to have caused losses exceeding $60 million, according to a report from pseudonymous on-chain sleuth ZachXBT. The loss was previously reported at roughly $31 million. The new report identifies an additional $37 million allegedly drained from the old addresses on the Tron and Bitcoin networks. Citing data from Dune Analytics, the ZachXBT argued that the Lazarus Group may be behind the attack. Neither company confirmed that the issues were caused by a hack, but security researchers have argued that the large outflows from known hot wallets, combined with stalled withdrawals, imply that the funds may have been moved by an attacker.
Pond0X token launch snafu leads to millions of dollars in losses
The launch of memecoin Pond0x (PNDX) has led to millions of dollars in losses for investors, according to multiple reports on social media on July 28. Data from the Maestrobots trading app shows that the token reached a price of $0.36 before collapsing to near zero in a span of five minutes. According to initial reports, PNDX had a faulty transfer function that allows users to transfer coins from any other user. Investors lost at least $2.2 million in the launch. The memecoin was announced on July 28 by pseudonymous Not Larva Labs founder Pauly, a developer of an NFT trading app for CryptoPunks and a separate parody collection called CryptoPhunks.
Best Cointelegraph Features
Journeys: Hervé Larren on Bitcoin, Apes and the psychology of 'blue-chip' NFTs
"My first crypto transaction, in 2013, was to wire Bitcoin from the U.S. to Venezuela. Due to the economic collapse, there was no functioning banking system between these two countries."
6 Questions for Simon Davis of Mighty Bear Games
Mighty Bear Games CEO Simon Davis — AKA "Papa Bear" — gave us a look inside his Web3 gaming studio, and his thoughts on the future of gaming.
'Elegant and ass-backward': Jameson Lopp's first impression of Bitcoin
Jameson Lopp says none of the developers "deep into Bitcoin" think the protocol should be allowed to ossify: "There's so much work to be done."
Subscribe
The most engaging reads in blockchain. Delivered once a
week.