Artist name: Amber VittoriaLocation: Los AngelesDate minted first NFT: March 1, 2021Which blockchains? Ethereum, Tezos
Bio:
Before she even turned 30, Amber Vittoria had made a significant splash in the traditional art world with gigs with Gucci, Google, Adidas, Victoria's Secret, Apple, L'Oréal Paris, Meta, Snapchat, VaynerMedia and The New York Times,
Hailing from New York City but now living in Los Angeles, Vittoria studied graphic design at Boston University's College of Fine Arts.
"I think I always knew I wanted to be a fine artist and work for myself at one point but knew that graphic design would help me get there," she says.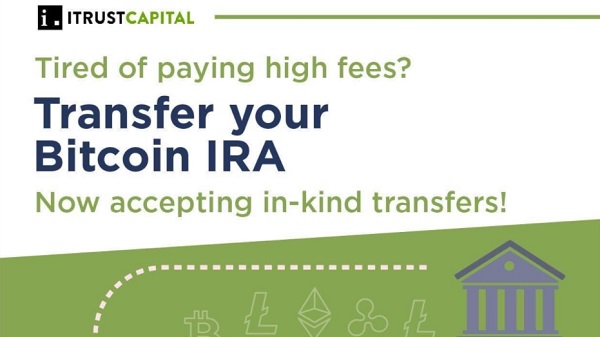 Vittoria is also the author of a recent book about poetry, painting and womanhood called These Are My Big Girl Pants, and her various creative talents saw her cited on Forbes 30 Under 30 — Art & Style in 2020. 
She only minted her first NFT on March 1, 2021, after learning about them through her husband and some of his friends. "I remember thinking this is so difficult to mint. It's $500!" she says. 
With multiple collections now on Ethereum and a collaboration on Tezos, Vittoria is helping lay the path for traditional artists transitioning into NFT land. Vittoria has collaborated on NFT collections, including The Hundreds, World of Women and Some Place, as well as a recent collaboration with notable NFT podcast host, Carly Reilly via the project "Overpriced Gin." She was also appointed MoonPay's inaugural artist in residence, a program supporting emerging female, non-binary and underrepresented artists in the NFT space. Her work has notched up 1,350 ETH in secondary sales on OpenSea alone, although Vittoria's royalty is only 10% of that.
She says the traditional art world has been hesitant to fully embrace NFTs.
"Folks that are hesitant about NFTs, I think, are just so used to the status quo on how art lives within our world and within our society, and change sometimes can be scary. But I think, in this case, the transparency that the blockchain adds to the world of art, I think, is a good thing long term." 
Notable sales:
From left: "Understanding Our Dreams" sold for 30 ETH ($40,857 at the time) on Oct. 4, 2022.
"The End Of The Beginning" sold for 10 ETH ($39,397) on Sept. 3, 2021.
"Why Yes I'm A Gemini" sold for 5 ETH ($16,126) to the well-known NFT collector Pranksy on Aug. 29, 2021. 
Influences:
She cites the contemporary British painter Jenny Saville and painter George Condo as major influences — "they both do figurative work, but the way that they apply paint to the canvas is something that's really interesting to me." She is also a fan of artist Georgia O'Keeffe, known for her paintings of New York skyscrapers and enlarged flowers. 
In the NFT world, she loves Claire Silver. "Her work is all with AI. I've been experimenting with AI myself, and it's really fun. I have a little collection in a folder on my computer," she says. 
"In relation to some artists that have gone down the route of the larger profile picture collections with their artwork, I really like Sarah Baumann, who is the artist for 'Women and Weapons.' As well as Maliha Abidi, the artist for 'Women Rise.' Both have incredible styles, and I just really love how they bring representation to the space for women as a whole."
Personal style:
Vittoria says her work has evolved over the years, starting off with figurative work. "The reason why I was drawn to drawing the female figure is because I really struggled to see myself in advertising and in fine art," she says. "I wanted to make visual work that I could see myself in."
But over time, her work grew more abstract, as the "topics I wanted to address within my work felt like they lived better outside of the human form." Her work is now "full abstraction," she says.
"The reason why I've leaned into keeping my work bold, colorful and abstract is because it allows people to see elements of themselves within that piece. I also usually pair a lot of these abstract works with poetry. Not everybody looks at abstract work all the time. Sometimes, it can be a little bit intimidating, so I always like to give people a jumping-off point with a poem that's tethered to a painting."
Her process:
"For client work, I usually start with a brief, but with personal work, which can be painted or digital, it starts with an idea jotted in a sketchbook," she says. 
"Depending on whether I'm painting traditionally or creating digitally, the process is a little different. With minting to the blockchain, I personally love using Manifold. It's free for artists, and it's very easy to use." 
"You can teach yourself how to create a contract, fill in the contract, and how to mint to the contract." 
Subscribe
The most engaging reads in blockchain. Delivered once a
week.
Which artist should we be paying attention to?
"Terrell Jones. There's something about his work that I resonate with. I feel like he'll definitely be a name that gets floated around." 
How do you see the NFT space evolving?
Vittoria hopes collectors in the space learn a little more patience and start focusing more on the art and less on the short-term financial games.
"It's interesting because NFTs can represent so many different things. Some are digital collectibles that people want to speculate on and flip in the short term," she says. "As time goes on, there will be other types of subcategories for NFTs, whether it's artwork like mine, rewards, redemptions or authenticity-type cards. I think, right now because it's so new, it's all kind of blended together."
"There are folks that are collecting art for the very first time, which is so exciting, but they come from a background of speculation and flipping physical or digital objects."
"Not financial advice, but if you increase your knowledge base and understand that in many instances, investing in art historically takes a long time to come to financial fruition, and it may not always do that. Patience is something that we can all have a little bit more of in this space." 
Read also
Features
Why Animism Gives Japanese Characters a NiFTy Head Start on the Blockchain
Features
Fan tokens: Day trading your favorite sports team