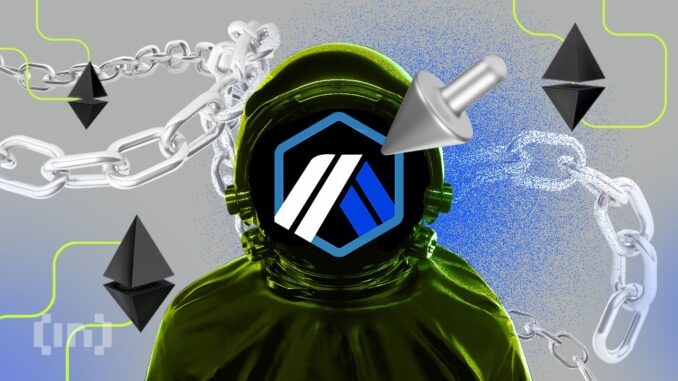 With Ethereum (ETH) layer-2 network Arbitrum set to airdrop its tokens to users next week, community expectations have risen, pushing an IOU version to above $10 on little-known exchanges, HotBit and XT.com.
According to CoinMarketCap data, ARB IOU traded for as high as $10.30 on March 17 but has fallen to $9.5 at the time of writing. While the IOU token's current price might not reflect the asset's value when it launches, it shows the level of interest surrounding the token.
The IOU asset price performance has drawn several community speculations, with many showing more optimism about the asset.
Jason Choi, an investor with crypto investment fund Tangent, said the ARB IOU token valuation places it at "a $100B FDV, making it the third most valuable crypto asset." However, he added that he does not "think Hotbit IOUs are reliable."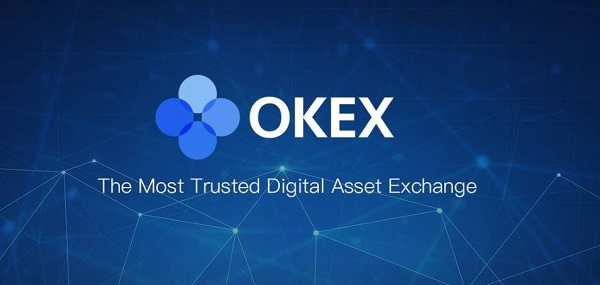 Another crypto trader Ziv posited that the ARB hype could catapult the asset into the top 10 crypto assets by market cap. Other community members who share the same view believe ARB would profit from the current bull run of the crypto market.
Meanwhile, DeFi researcher Johannes mentioned that NFT marketplace Blur's IOU token traded at a much higher valuation of $32 but dropped to around $0.8 at launch. Several others also predicted that the token's value would dump at launch.
Top Exchanges Announce ARB Listing
Top crypto exchanges like Huobi, MEXC, Bitrue, and ByBit have committed to listing the layer2 scaling solution token on March 23.
ByBit revealed a trading pair of the token with the two top stablecoins, USDT and USDC. The exchange also urged users to stake ARB tokens with its platform to earn more rewards.
Meanwhile, Huobi said it would start processing withdrawals for the token from March 17 and offer a trading pair in USDD and USDT. MEXC Global revealed that ARB would be listed in its Innovation Zone
Nansens Says Over 600,000 Addresses Eligible For ARB Airdrop
Blockchain analytical firm Nansen said 625,143 addresses are eligible for the ARB token airdrop. The firm added that the median airdrop size is 1,250 ARB, while more than 4,400 addresses can claim 10,250 ARB.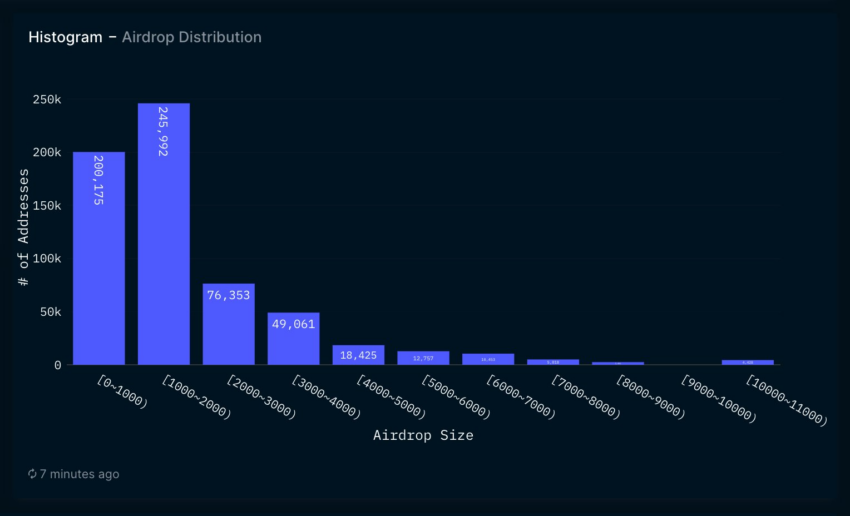 Meanwhile, some users have complained that they were excluded from the airdrop despite meeting the criterion.
Disclaimer
BeInCrypto has reached out to company or individual involved in the story to get an official statement about the recent developments, but it has yet to hear back.