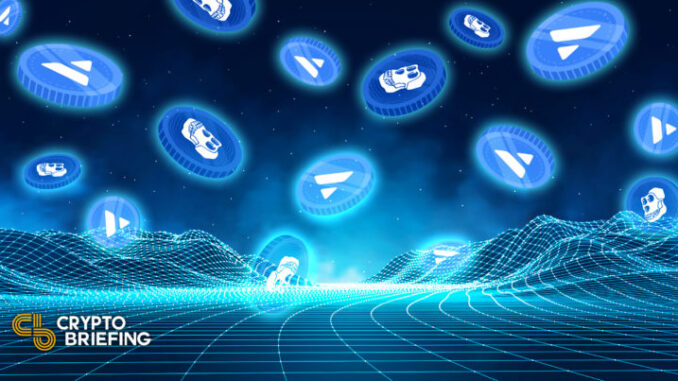 Key Takeaways
Avalanche has submitted a proposal to the ApeCoin DAO offering to help it move its Otherside Metaverse on its own custom Subnet.
According to Avalanche, moving Otherside to an Avalanche Subnet would allow the project to scale and give APE token greater utility.
Many community members have opposed the proposal, suggesting that ApeCoin should look toward Layer 2 solutions on Ethereum instead.
Share this article
Avalanche has submitted a proposal to ApeCoin DAO, suggesting it migrates the APE token and builds the Otherside Metaverse on an Avalanche Subnet.
Avalanche Suggests Otherside Migration
Avalanche has invited ApeCoin DAO to migrate to its blockchain.
The Layer 1 blockchain, which has risen to become the 13th largest cryptocurrency by market capitalization and fourth-largest DeFi ecosystem, has submitted a proposal to ApeCoin DAO's governance forum inviting the organization to build its Metaverse Otherside on an Avalanche Subnet.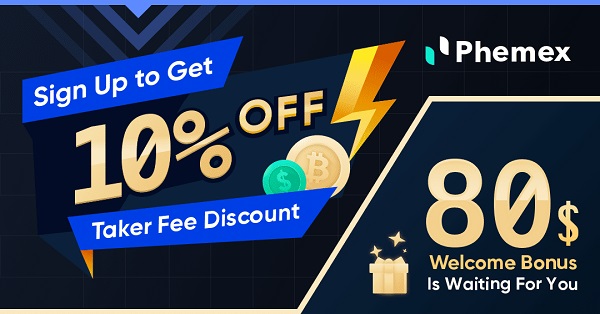 "We propose that ApeCoin DAO launches Otherside on an Avalanche Subnet to support Otherside's future community growth through rapid transaction processing, higher throughput, greater ability to scale, and lower gas fees," the proposal said.
The move came late Tuesday night, less than a month after Yuga Labs, the company behind the popular Bored Ape Yacht Club NFT collection and Otherside Metaverse project, suggested that it may migrate ApeCoin away from Ethereum to its own blockchain. On Apr. 30, the company raked in over $310 million from the sale of its Otherdeeds land plots in the biggest NFT drop to date. However, due to an unoptimized smart contract governing the minting process, the sale cost minters over $177 million in gas fees, temporarily clogging up Ethereum and prompting a backlash from the community.
In a bid to quell the outrage over the botched launch, Yuga Labs took to Twitter to apologize for temporarily "turning off the lights on Ethereum" and suggested that the project should move to its own chain. "It seems abundantly clear that ApeCoin will need to migrate to its own chain in order to properly scale," the company wrote in a tweet storm.
With Yuga Labs looking for potential solutions, Avalanche has formally proposed to support the ApeCoin DAO in migrating its project to its own custom Avalanche Subnet. Avalanche launched Subnets to achieve scalability, allowing projects to create their own individual blockchains by staking Avalanche's AVAX token.
According to the proposal, an "ApeCoin Subnet would dramatically increase speed to finality while reducing gas fees, enabling a better user experience for the Otherside metaverse." It would also supposedly allow for "unmatched flexibility with gas fees paid in APE, accruing value to the ApeCoin subnet and APE holders." Sharing the proposal on Twitter, Avalanche Labs founder and CEO Emin Gün Sirer said that "ApeCoin would be fantastic as an Avalanche subnet," giving the APE token additional use cases (as it would be used to pay gas fees) that could better its market and regulatory stance.
However, the proposal has been divisive. Renowned blockchain researcher going under the pseudonym polynya on Twitter said the proposal was an "obviously terrible solution," and described Avalanche Subnets as "obsolete tech" when compared to Ethereum scaling solutions like fractal rollups or volitions. Several community members discussing the proposal on the governance forum also shared their concerns, suggesting that Otherside should stay on Ethereum and examine Layer 2 solutions on crypto's top smart contract blockchain instead. "I disagree. We should not move out of Ethereum ever. We should search for an L2 solution on Ethereum," the most "liked" comment in the discussion thread reads.
Another posted on the forum said that the ApeCoin DAO had nothing to do with the Otherside project and therefore couldn't decide on the potential migration even if it wanted to. "[Otherside] is a Yuga project and it's not within the purview of this DAO to decide what technology they do or do not use for that," they wrote.
Yuga Labs and Animoca Brands, the two companies behind the Otherside project, have not yet publicly shared any thoughts on Avalanche's proposal.
Disclosure: At the time of writing, the author of this piece owned ETH and several other cryptocurrencies.
Share this article