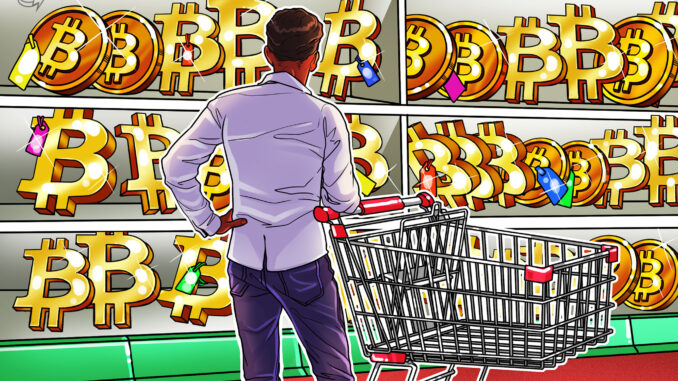 The Bitcoin (BTC) price surge above $20,000 in the second week of January led to a market FOMO (fear of missing out), especially among small BTC holders.
There was a significant surge in BTC addresses holding 0.1 BTC or less after Jan. 13. According to data shared by crypto analytics firm Santiment, 620,000 new BTC addresses have popped up since the Jan. 13 BTC price surge, totaling 39.8 million.
The rise in Bitcoin addresses holding small amounts indicates regrowing investor optimism in 2023. The growth of such small addresses was very limited and slowed remarkably post-FTX collapse in November 2022, but 2023 has seen the rate of new address creation increase.
The recent spike in small Bitcoin addresses is the highest since November 2022, when BTC dipped to its cycle low of around $16,000. The price decline prompted small traders to scoop up BTC at a lower price. The current surge is attributed to a growing bullish sentiment in the market where, apart from Bitcoin, several altcoins have also recorded multimonth highs, while the overall crypto market surged over 30%.
Related: Bitcoin, Ethereum and select altcoins set to resume rally despite February slump
Bitcoin continued its bullish momentum into the first week of February, reaching a five-month-high above $24,000. However, the $24,000 resistance proved too much to hold, with the price hovering around $23,000 at the time of writing. Market pundits believe February may not be as bullish as January.
Amid confusion over how incoming United States macroeconomic data may affect market sentiment, market analysts have warned that the rebound in crypto and stocks this year may flip bearish this month. They attributed the potential upcoming downward trend to the extent of the Federal Reserve's interest rate hikes.