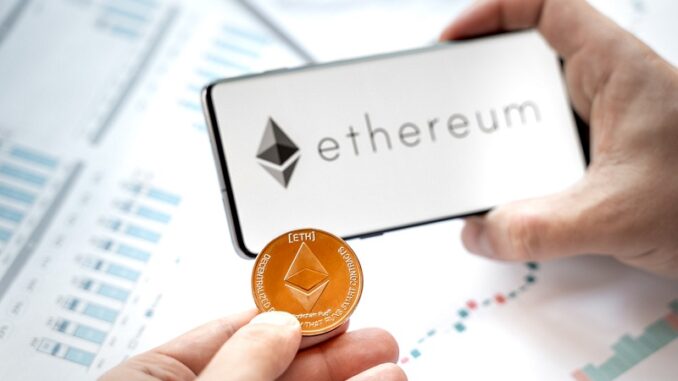 Staked ETH withdrawals are being processed on Ethereum Goerli Testnet ahead of the Shanghai upgrade.
Coinbase has said it expects demand for ETH unstaking to surge after the Shanghai upgrade.
The exchange has however said the ETH unstaking requests might take weeks or months to process.
Ethereum developers have set a target date of April 12, 2023, for the long-awaited Shanghai upgrade during the "All Core Developers Execution Layer #157 call" held on Thursday. Staked ETH withdrawals have already started being processed on Ethereum Goerli Testnet ahead of the Shanghai upgrade.
The upcoming Shanghan upgrade has caused a lot of anticipation among ETH stakers who have had their ETH tokens locked up since Ethereum announced plans for the Merge upgrade that moved it from a proof-of-work (PoW) blockchain to a proof-of-stake (PoS) blockchain. For this reason, Coinbase expects the ETH unstaking demand to be through the roof once the Shanghai upgrade goes live.
Unstaking requests to take weeks or months
Coinbase has stated that the ETH unstaking requests on its platform could end up taking weeks or months to process. This is mainly because Coinbase will not be the one processing the unstaking process. Staking requests are processed on-chain, and Coinbase will only act as a channel to pass unstaked ETH to users once the tokens are released by the protocol.

7/ We anticipate that demand for unstaking will be high soon after the upgrade and it may take the protocol weeks to months process unstaking requests.

— Coinbase (@coinbase) March 15, 2023
The Merge upgrade allowed staking providers like Coinbase to allow users to stake ETH on their platforms without the ability to withdraw the staked tokens.
After April 12, those who have staked ETH on platforms like Coinbase will be able to withdraw the staked Ether while also continuing to stake more ETH without being subjected to an indefinite lockup period.
All Coinbase users will be able to unstake their ETH once the Shanghai upgrade goes live.