Crypto gossip in the mainstream press points to the fact that the crypto industry has achieved mainstream adoption. All we have to do is watch Reuters digging into Changpeng Zhao and his personal life for scandal to know this is true.
The saga just keeps unfolding. Changpeng Zhao (known as "CZ"), is the Chinese-Canadian founder and CEO of Binance. The platform is the world's largest cryptocurrency exchange by trading volume.
And, CZ is big mad. TLDR; Reuters spent the past few months writing unfavorable articles on Binance. As the drama played out, CZ's family were pulled into the gossipy report. This prompted CZ to post some furious rebuttals. Which, frankly, have been very absorbing.
Crypto gossip and doxxing
Here's the long version of what happened. Earlier this year, CZ caught the attention of the Reuters news agency. In a special investigation, the news agency made many claims against CZ.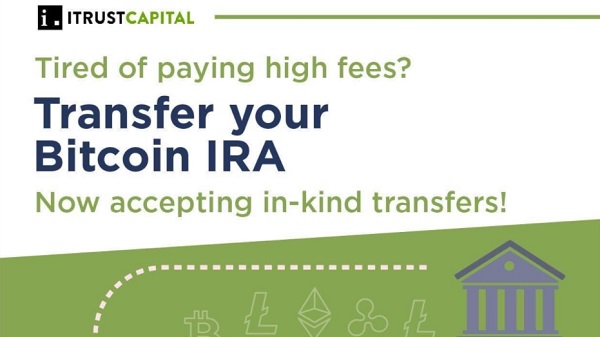 CZ has not been backwards in coming forwards about his disgust in this report. The Binance CEO claims that the writers threatened to doxx his family if he didn't comply with handing over information.
Crypto gossip: Blog post retaliation
In a blog post, which makes crazy-good reading (with lots of linked-in rabbit holes) CZ detailed just how unimpressed he was with the report.
"As a founder, I've learned that keeping strong, cordial relationships with journalists is a no-brainer. We work hard to respond quickly and accurately to their requests and, 99.9% of the time, this results in unbiased reporting. But on very rare occasions, the relationship can become so broken that operating in a mutual way is no longer possible."
CZ says that the Reuters reporter had written a series of stories about Binance over several months but have only used anonymous sources to get the "facts."
CZ says that because of a "breakdown in trust," Binance took the unusual step of posting the full email chain with the report from Reuters. Juicy!
Crypto Gossip: The Case of Crypto Being Mainstream
CZ says he was given questions about Binance's commitment to compliance and CZ's personal leadership style.
"Those are fair topics that I'm happy to address. What's unique this time is that they've signaled a new low and have crossed the line into indefensible territory. They have signaled an intent to report about my children."
The reason why this is a big deal, is that Binance are currently working with global law enforcement agencies to seize the assets of crims. Obviously, this has upset a lot of the bad guys.
CZ goes on to say, "My toddlers are not in the public interest and this reporter would be knowingly putting them in harm's way by publishing information about them. This is unprincipled and intolerable."
CZ says that Binance could not get assurances that the reporter would not refrain from writing about his family. So instead of responding to them directly, they are "taking the story directly to the community."
Many celebrities know they have made it when news outlets say wildly untrue things about them to get the clicks. And of course, fake news has been known to spread faster than the truth.
Bigger celebs are just too famous to worry about false articles about them. And this may now be the case for CZ. Binance has been litigious in the past, taking on Bloomberg after a quote from a Binance user declared that Binance was a "massive shitcoin casino."
This time, instead of suing, however, it seems CZ has decided to blog about it instead. Yes indeed, his clout is big enough now that he doesn't need to sue. Yep. Crypto is mainstream.
Blog post clap-back
Continuing the saga, CZ broke down the some of the issues that Binance was accused of. He said that the accusation that crypto is a tool of criminals is a total myth.
"Reuters has reported that Binance had been used as a conduit for the laundering of at least $2.35 billion in criminal funds but failed to provide any details of how that number is calculated. And, note the fact this represents less than 0.1% of total funds that have flowed through Binance since 2019. Despite Reuters' numbers being grossly overstated, it would still indicate that Binance is one of the most effective financial institutions in keeping illicit funds off its platform. We have zero tolerance for criminal activity." 
Zhao's Family Ties
Gossip is never complete with who the person-in-question's latest squeeze is. When it comes to crypto gossip, that person is Yi He.
Among the co-founders of Binance is a former media anchor and crypto entrepreneur who is quite the hottie.
He Yi first met CZ at a crypto conference while working for OkCoin, where Zhao was giving a presentation on blockchain technology. She brought him onboard at OkCoin, but then both left to start up Binance in 2017.
Reuters claims that their anonymous source said that Changpeng Zhao and He Yi had been having an affair for several years and had love children together. Reporting on CZ's love life in this way, pulls this story far, far out of business news and firmly into mainstream clickbait territory. Yes indeed, crypto has made it.
Reuters says, "For several years, Zhao and Yi He were in a romantic relationship, according to four people who knew the couple. They have a son who was born in the United States, the people said. Companies commonly have policies in place regarding such relationships, with some requiring one of the people concerned to leave the organization."
It's hardly the scandal of the century that Reuters want it to be. A Binance spokesman said, "Two consenting adults starting a family together is not news. Media have known about their relationship (which pre-dates Binance) for years."
Crypto gossip is mainstream, ergo crypto is mainstream
CZ said that he can live with the occasional negative news story. "We're focused on building and improving Binance and the blockchain ecosystem. We're in this for the long haul. It's never about tomorrow, this year or even next year. We are building a company that we believe will last a hundred years or more."
While CZ was very annoyed with this series of articles, he can console himself with a new idea. The fact that he is cannon fodder for the mainstream clickbait chase signals that crypto has made it safely into all of our lives.
Got something to say about crypto gossip or anything else? Write to us or join the discussion in our Telegram channel. You can also catch us on Tik Tok, Facebook, or Twitter.
Disclaimer
All the information contained on our website is published in good faith and for general information purposes only. Any action the reader takes upon the information found on our website is strictly at their own risk.