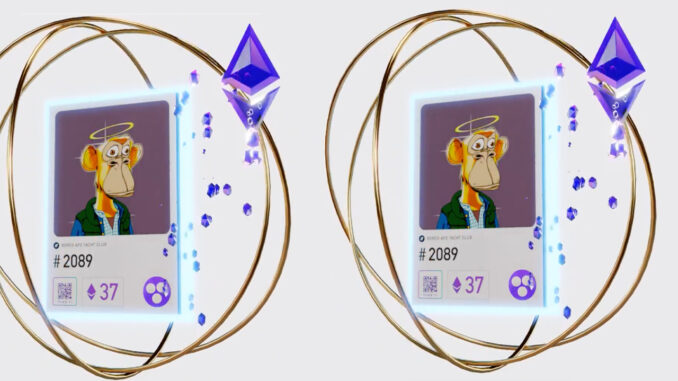 The decentralized finance (defi) marketplace, non-fungible token (NFT) financialization platform, and lending application Arcade has announced the company has closed a Series A investment round for $15 million. Just recently, Arcade facilitated an onchain loan of $800,000 against an NFT portfolio from a lender with over $10 billion.
Arcade Raises $15 Million in Series A Co-Led by Pantera Capital, Castle Island Ventures, Franklin Templeton Blockchain Fund
The defi marketplace Arcade has raised $15 million in capital during a Series A financing round, according to the company. The investment was co-led by Pantera Capital, Castle Island Ventures, and the Franklin Templeton Blockchain Fund. Furthermore, Lemniscap, Eniac Ventures, Probably Nothing Capital, Protofund, and Golden Tree Asset Management participated in Arcade's funding.
Arcade's milestone onchain loan of $800,000 is part of "$3.3 million in total loan volume that has been secured during Arcade's private release, with the total value of assets that have been loaned on Arcade equaling $10 million, Arcade says. While Arcade is fully compatible with a myriad of ERC20 tokens, the project also features a proprietary Wrapped NFT technology.
"[Wrapped NFT] allows multiple NFT assets to be bundled and utilized to acquire a single loan, enabling for the acquisition of larger loans and greater liquidity," the Series A funding announcement details describing the Wrapped NFT feature. "As an open-source defi primitive, Arcade will also enable developers to build on top of the platform, supporting the broader utilization of this new asset class."
Pantera Capital's Lauren Stephanian explained during the Series A announcement that the company looks forward to Arcade's potential. "Arcade's collateralization of this new asset class will incentivize the participation of new entities from both the traditional and digital art and finance worlds, including institutional lenders, high-net-worth individuals, DAOs, companies with NFTs on their balance sheets, and NFT collectors and creators," Stephanian added.
What do you think about Arcade raising $15 million in a Series A funding round? Let us know what you think about this subject in the comments section below.
Image Credits: Shutterstock, Pixabay, Wiki Commons
More Popular News
In Case You Missed It