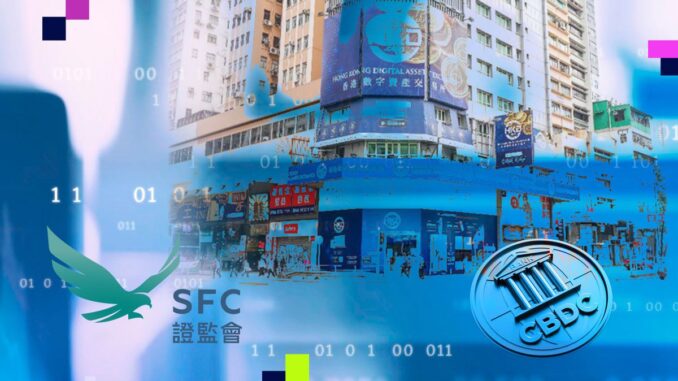 Hong Kong's iconic cryptocurrency exchange HKD.com is moves towards kickstarting their license acquisition in the Chinese Special Administrative Region as new licensing and regulatory framework tilts towards retail customers acceptance.
This regulatory framework requires all exchanges to register with the Hong Kong Securities and Futures Commission (SFC), would enable HKD.com to extend its offerings to local users. It is also in HKD.com's plan to open Premium Branches across South East Asia and the Middle East to draw institutional and high-net-worth individuals to become part of their greater ecosystem, according to Kelvin Yeung of HKD.com.
The SFC had recently started a public consultation process regarding the new Hong Kong licensing proposals, with the new regime aimed to be in effect by the middle of the year. Since last December, various local and foreign financial institutions have shown great interest in this exciting opportunity.  
Yeung said in a brief interview that HKD.com aims to expand its headcount in Hong Kong and globally from 40 to 500 this year, and have successfully attracted and onboarded key team members from investment banks and OSL (Hong Kong's first regulated crypto exchange). He said both he and his leadership team are highly motivated to comply with the new framework, and the possibility of retail sales is something he longed for.

Words on the street are that Kelvin Yeung's HKD.com had started to make footprints in oil-rich Middle East regions just three months after the rumored Binance CZ's Abu Dhabi fundraising attempt last November, with the same sovereign fund apparently favoring HKD.com because of its physical presence and crypto ATM network's ability to extend its enablement to the BIS-lead CBDC and mBridge project.
Disclaimer
Any third-party hyperlinks and banners don't constitute an endorsement, guarantee, endorsement, warranty, or recommendation by BeInCrypto. Cryptocurrencies are highly volatile. Do Your Own Research before using any third-party services or considering any financial action.