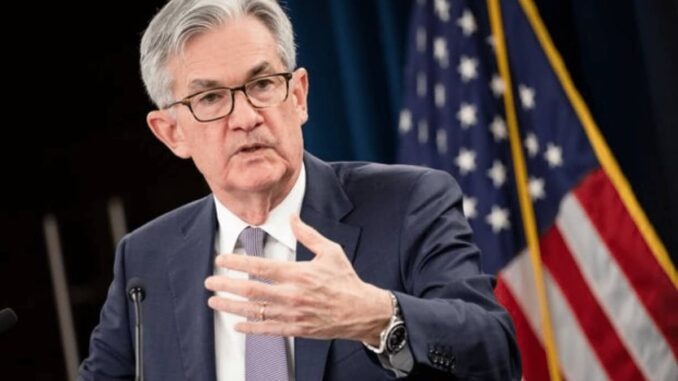 Following another Federal Open Markets Committee (FOMC) meeting on Wednesday, the Federal Reserve agreed to raise its benchmark interest rate by 25%.
Bitcoin did not react with its usual fervor to the news, continuing to trade slightly above $23,000. 
The rate hike brings the Fed's benchmark rate between 450 and 475 basis points – its highest level since late 2007. The 25-point raise was in line with market expectations, and milder than December's 50-point hike. 
Bitcoin traded for roughly $23,000 prior to the announcement and saw little action in its aftermath. It briefly rose to $21,150, only to return to $23,050 at writing time. 
Bitcoin is up 37% since last month after rallying alongside tech stocks in response to bullish inflation data from December. 
With inflation on the way down, market participants began to suspect that the Fed may be prepared to "pivot" – slowing down or reversing its interest rate hikes, thus making investment easier. 
Indeed, the S&P 500 is up 6% since early January, while NASDAQ is up 11%. However, the Dow Jones Industrial Average fell by about 1% on the day
Nevertheless, the Federal Reserve has made no indication that it plans to lower interest rates in the near future.
A JP Morgan analyst called on the Fed to stop hiking entirely last month but still expects more interest rate increases until May, at which point the Fed may hold rates over 5% until the end of 2023.