Nonfungible token (NFT) marketplaces transacted roughly $82 million in 2020 and a staggering $17.6 billion in 2021, indicating a rising demand and high user interest in NFTs. This meteoric rise of digital asset trading ranged from whimsical cartoon JPEGs to National Basketball Association trading cards, artwork, music and more. One such marketplace for collecting and trading NFTs is Nifty Gateway.
Nifty Gateway was founded in 2018 by Duncan Cock Foster and Griffin Cock Foster. In 2019, it was acquired by Tyler and Cameron Winklevoss' cryptocurrency exchange, Gemini. Nifty Gateway positions itself as a high-end NFT marketplace on the Ethereum blockchain, partnering with top digital artists, musicians, athletes and brands to create limited-edition exclusive launches. The platform has sold NFTs by Beeple, Pak, Refik Anadol, rapper Lil Yachty and other widely followed NFT artists.
During the NFT market peak between May 2020 and April 2021, Nifty Gateway launched 6,623 NFTs representing the artwork of 418 artists with reported total sales of $403.8 million across its primary and secondary marketplaces.
Related: NFT investment: A beginner's guide to the risks and returns of NFTs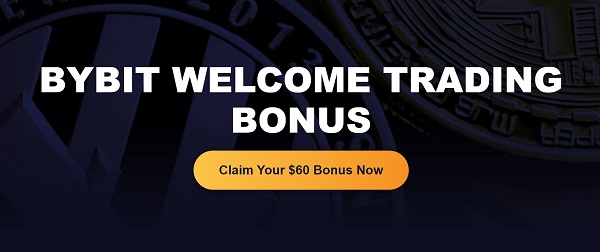 What makes Nifty Gateway unique?
There are three things that make Nifty Gateway's Ethereum-based NFT marketplace stand out:
Curated and verified art
The artists launching on the Nifty Gateway NFT marketplace are usually well-recognized and acclaimed in the art community. Many of them hold celebrity status in the crypto art community, making their work verifiable, legitimate and expensive.
Nifty Gateway is selective about who is permitted to display their artwork on the platform. Prior to being permitted to mint and issue NFTs, artists must successfully complete an application and interview process. In this aspect, Nifty Gateway is akin to modern-day art galleries that assemble, manage and present verified collections.
Exclusive drops
NFT drops often refer to a creator releasing a new limited-edition NFT or a full nonfungible token collection for sale. Collectors can purchase the dropped NFTs before they sell out. While many platforms do nonfungible token airdrops, Nifty Gateway is particularly known for its exclusive art drops, which are limited-edition and in limited quantities, and they often sell out quickly due to high demand.
Nifty Gateway's partnerships with top artists, musicians and creators aim to ensure that the drops are made exclusively on its platform. This fosters Nifty Gateway's brand exclusivity.
In February 2021, Beeple launched his "Crossroads" NFT and "Spring/Summer Collection 2021" via an exclusive drop on Nifty Gateway. "Crossroads" was designed as a response to the 2020 United States presidential election and sold for a whopping $6.6 million on Nifty Gateway.
Fiat on-ramp accessibility
Nifty Gateway supports the U.S. dollar fiat currency for U.S. bank account holders, allowing NFT purchases using debit and credit cards. This feature is rare for NFT marketplaces since others such as OpenSea, SuperRare and Blur are accessible through a Web3 wallet.
Nifty Gateway is a subsidiary of the Winklevoss twins' crypto exchange company, Gemini LLC. This allows it to be powered by Gemini's secure, institutional-grade infrastructure to explore various crypto and fiat payment methods.
Related: Cryptocurrency on-ramps and off-ramps, explained
How to get started with Nifty Gateway
The following steps explain how to set up a Nifty Gateway account:
Step 1: Account sign up
Sign up on Niftygateway.com/signup with a valid email and password to get started. Alternatively, the option of connecting via a Web3 wallet is also available.
Step 2: Fill in profile details
Once the account is created, it is advisable to enter other important information to enhance the user experience. Uploading a profile picture and toggling the profile icon to one's liking are a good place to start.
Step 3: Add a payment method
Three payment options are available to choose from: linking the account with a Gemini Wallet, connecting with a Web3 digital wallet like MetaMask to confirm transactions or adding a credit or debit card.
How to buy NFTs on Nifty Gateway
The following steps will guide anyone interested in buying NFTs on Nifty Gateway:
To purchase an NFT, visit the Nifty Gateway marketplace. Browse available NFTs by artist, collection or category. The search function is also available to find specific NFTs or collections. Pick an NFT and buy it using your preferred payment method. The purchased NFT can be sent to your MetaMask wallet or your Nifty Gateway account.
How to sell NFTs on Nifty Gateway
The steps on how to sell NFTs on Nifty Gateway are listed below:
To list an NFT for sale, go to the "My Collection" tab on Nifty Gateway and click on the "List an Item" button. Enter basic information about the NFT, such as its name, description and price. Users have two payment method options for selling NFTs: They can post them for sale directly from their MetaMask wallet for Ether (ETH), or they can sell them for U.S. dollars by signing up to be an authorized seller using Stripe. When someone purchases the listed NFT, the funds get transferred to the linked wallet.
How to gift NFTs on Nifty Gateway
Gifting NFTs is one of the features offered by Nifty Gateway, whose account holders can send NFTs to other users on the platform as gifts to anyone simply via a valid email address.
To send an NFT to a user on the platform:
1. Open the "My Collection" tab and select the NFT you wish to send.
2. A new page will appear. Click on "Send Nifty." Enter the recipient's username in the search box and select their profile (you can even add a personalized note if needed).
3. Click "Send Nifty" to confirm your transfer. The transfer is instant with no gas fees for within-platform transfers.
Apart from this, Nifty Gateway also allows gifting NFTs to anyone not on the platform via a valid email address, as explained below:
Find the NFT you want to send as a gift and make sure it's available for gifting. Some NFTs may not be giftable, so check before proceeding. Upon selecting the NFT to gift, click on the "Gift" button. This will open a new page where you will need to enter the recipient's email address (and add a personal message if you want). Next, choose whether to give the NFT immediately or on a specific date. After selecting the gifting option, review the details and click "Confirm" to complete the transaction. Ensure some funds to pay for transaction costs. The recipient will receive an email notification with instructions on how to claim the gifted NFT.
Nifty Gateway fees structure and pricing
Nifty Gateway has a standard fee system consisting of two different models: V1 and V2, as defined by Nifty's WalletHub docs.
V1 method
This model is for listings held in Nifty Gateway's custodial model. With this approach, Nifty Gateway takes a 5% cut of the sale price as a charge. Credit cards, Ethereum wallets or Gemini accounts can all be used to make the payment. Moreover, there are no gas fees associated with these transactions.
V2 method
This is applicable to any vendor that lists an NFT for sale using an Ethereum cryptocurrency wallet like MetaMask. ETH must be used to pay for these transactions, and Nifty Gateway charges a 2.5% fee on the total sale price. Users must pay gas fees when completing these transactions.
Is Nifty Gateway safe?
As with all NFT platforms, it is important to consider the safety and security of using them and ensure your digital assets stay protected. Overall, Nifty Gateway has taken steps to ensure the safety of its users. The platform is backed by reputable investors, and it has been used by many high-profile artists and celebrities.
Nifty Gateway also employs industry-standard security measures, such as encryption and two-factor authentication, to protect users' accounts and transactions. Moreover, Nifty Gateway benefits from parent company Gemini's focus on upholding best practices for security in the cryptocurrency industry.
Gemini completes routine bank compliances, follows financial regulations, and uses hardware security and custodial services to maintain the security of the Nifty Gateway wallet. Its custodial system model ensures that the marketplace has ownership of all NFTs listed on its platform.
Despite this, Nifty Gateway isn't immune to hacks. In March 2021, a few Nifty users complained of an "account takeover," wherein their NFTs had vanished from their Nifty Gateway accounts. Nifty Gateway claimed that its website had not been infiltrated and that the affected accounts lacked two-factor authentication, compromising their own security. According to reports and certain consumers, Nifty Gateway was successful in recovering the stolen goods.
Moreover, as with any investment or financial transaction, there is always some level of risk involved. NFTs can be volatile, and their value can fluctuate significantly over time. It's important to do your own research and understand the risks before investing in any NFT.