The metaverse gaming industry has continued to grow as gamers have begun turning away from console and PC gaming to try their hand at earning passive income on play-to-earn (P2E) titles.
With experts projecting growth in the GameFi arena of up to 70% year on year between now and 2027, culminating in a projected industry value of almost $70 billion, new metaverse projects are working on becoming the most popular investment opportunity to back.
One GameFi project that looks set to do exactly that is Metacade, a new platform aiming to build the most extensive array of arcade games online.
Metacade is a brand-new metaverse gaming project building a community of gaming enthusiasts alongside the broadest range of arcade games online. The platform will bring together the past, the present, and the future all in one place with a fantastic range of classic arcade titles from yesteryear sitting alongside the best current P2E titles. The platform intends to go further, even providing tools, like Metagrants and job postings, to support the next generation of online games.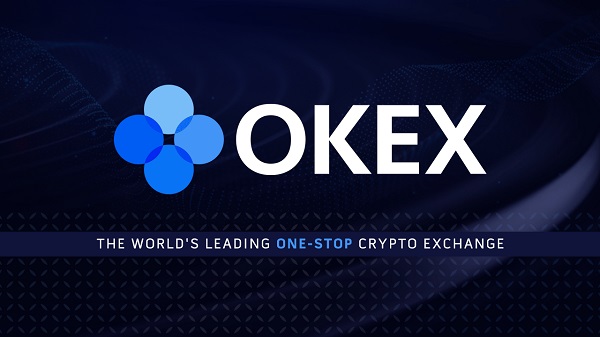 The project's exciting and innovative roadmap, viewable on its white paper, looks set to disrupt, revolutionize, and create a market leader in metaverse gaming, providing the blueprint for the entire industry to follow in the coming years.
For example, sitting alongside its extensive P2E mechanism are several other ways for community users to earn money and take advantage of this investment opportunity. Gamers are incentivized to interact socially with their peers through Metacade's Create2Earn program, which rewards every piece of social content posted on the hub. This ranges from gaming reviews to sharing alpha, helping other gamers overcome tricky in-game challenges to simply contributing to live chats.
Other schemes in the investment opportunity provided by Metacade include Compete2Earn, where users stake their native MCADE tokens to enter online tournaments and prize draws, and Work2Earn, where community members can find gig work, beta testing opportunities and, from 2024, apply for the most exciting full-time opportunities in the Web3 industry.
The fuel powering the Metacade platform is the MCADE token, which is used for all on-platform transactions and enables stimulus for the project's evolution. Funding is generated through several sources, both internal and external, making Metacade a more sound investment opportunity. Community members can contribute by staking tokens, as part of the Compete2Earn scheme, or paying to experience the extensive range of pay-to-play arcade titles.
External funding flows into Metacade's self-sufficient ecosystem through the sale of advertising space on the hub. Outside companies can utilize Metacade's launchpad tool to release their arcade games online, and eventually, the platform intends to host Web3 and GameFi vacancies on its jobs board as part of the Work2Earn program.
This funding provides the necessary capital to generate rewards for gamers as they post content and progress through games, leading the platform's continuing evolution toward the forefront of the wider GameFi industry and making it a more attractive investment opportunity.
Arguably the most advanced and exciting feature of Metacade's plans is the Metagrants scheme, which launches in Q3 2023. Aimed at promoting innovation amongst community members and eventually catapulting Metacade and its talent to the vanguard of the metaverse gaming revolution, Metagrants is a crucial facet of what marks Metacade as a unique GameFi platform.
Developers are invited to submit applications to receive grants to support the creation of new P2E titles exclusively for Metacade. Each application is pooled and presented to the community of MCADE token holders, who vote for their favorite ideas. The plans that receive the most votes are awarded funding to support the game, through the development phase before hitting the virtual arcade hall from Q1 2024 onwards.
While Metacade becomes a more robust investment opportunity because of its Metagrants scheme, the wider GameFi industry benefits too. As Metacade grows its community with the release of enticing new P2E games, the finest Web3 talent gains essential experience of working within the industry, giving them the tools to find their next opportunity via the jobs board, and being at the forefront of Web3 development over the coming years.
MCADE: Are 10X gains realistic?
Metacade's presale event was a massively popular investment opportunity for its audience. In 10 weeks since the start, the platform raised an astonishing $5m, which has since continued its path to $7m as momentum continues to grow.
MCADE will increase in value throughout the ongoing stages of the presale to an eventual price of $0.02, at which point it will be released as a public investment opportunity on centralized and decentralized exchanges for public consumption.
MCADE could be the best chance to 10X your investment
MCADE's current presale value of $0.014 looks significantly undervalued, even in today's bearish market. With Metacade promising the most extensive range of arcade games online anywhere in the metaverse and long-term plans to become a GameFi pioneer, the prospect of a 10X investment could be dwarfed by even more significant longer-term gains over the next few years.
This makes MCADE's presale event an investment opportunity that should not be missed for investors searching for the next hot crypto token.
You can participate in the Metacade presale here.
Disclaimer
Any third-party hyperlinks and banners don't constitute an endorsement, guarantee, endorsement, warranty, or recommendation by BeInCrypto. Cryptocurrencies are highly volatile. Do Your Own Research before using any third-party services or considering any financial action.