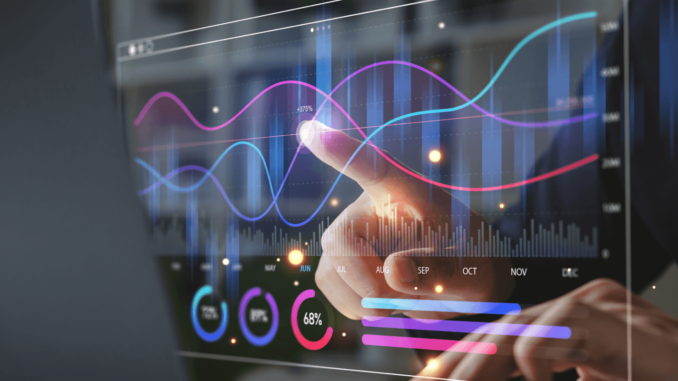 Hunting for the best new cryptos to invest in? Look no further than this list of 12 expert picks for the top new cryptocurrencies that seem ready to explode in 2023. From players making waves in the GameFi space to exciting new applications of AI technology, these 12 tokens have the potential to disrupt their industries and offer significant gains this year.
They are:
Metacade (MCADE)
AltSignals (ASI)
Livepeer (LPT)
Balancer (BAL)
ApeCoin (APE)
Frax Finance (FRAX)/Frax Shares (FXS)
AngelBlock (THOL)
CryptoGPT (GPT)
Stepn (GMT)
Aptos (APT)
Grove Coin (GRV)
Proxy Swap (PROXY)
1. Metacade (MCADE) – Web3's Home of Play-To-Earn Gaming
What is Metacade (MCADE)?
Metacade is a community hub aiming to become Web3's number-one spot for all things play-to-earn (P2E) gaming. Its vision is to create a fun and dynamic virtual hangout where gamers, crypto fanatics, and developers come together to participate in the growing GameFi revolution. Users can read and share the latest alpha, interact with each other in real-time, and even play a direct role in shaping the GameFi industry for the better.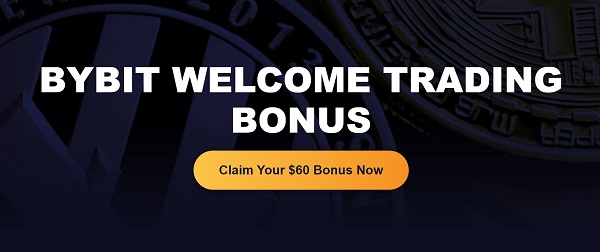 At the heart of Metacade's core principles is maximizing user value, giving P2E gamers everything they need to grow their gaming income while enabling an organic community to grow and flourish. Not only will it feature exclusive gaming tournaments and fantastic giveaways with incredible prizes, but Metacade will also reward users for their contributions to the platform.
In return for sharing in-game advancement tips, helping others find the best games to play through reviews, and posting other valuable content, Metacade rewards players with the MCADE token for their role in growing the community. Moreover, in 2024, Metacade plans to launch a job and gig board. Here, members will find roles ranging from casual game-testing gigs that use the platform's native testing environment to salaried positions with Web3 and gaming titans. 
Many investors are looking forward to the Metagrant scheme, which solves the real-world issue of inefficient game developer funding. The premise is simple: game developers submit their proposals to one of the Metagrant competitions, and MCADE holders vote on which games they believe should be funded. The winner is awarded financing from the Metacade treasury to turn their idea into reality, with the finished game added to Metacade's virtual arcade for the whole world to play. 
Why Invest in Metacade (MCADE)?
For anyone looking to capitalize on the growing GameFi market, Metacade seems like the ideal crypto project. While P2E games come and go, Metacade is a unifying force that connects the entire industry, providing a one-stop platform for anyone looking to find their GameFi edge while participating in a vibrant community. 
Additionally, social platforms are vital to gamers – just look at the rise of Discord and Twitch. Metacade has the same potential but with the added bonus of player rewards and a chance to direct the future of P2E. Soon after launch, Metacade will start working on its decentralized autonomous organization (DAO), which will further enhance the value of MCADE for investors, allowing them to vote on important decisions related to the platform's development.
Thanks to its tremendous potential to become one of GameFi's best new crypto coins, Metacade has raised over $14.6m in its presale. It's currently in the final stage of presale, meaning there's not much time left to pick up MCADE tokens before it reaches its final stage. There have even been rumors of several crypto whales jumping on board, which, if true, is a promising sign that MCADE is ready to soar in 2023.
>>> You can participate in the Metacade final stage presale here <<<
2. AltSignals (ASI) – Using Cutting-Edge AI To Deliver Highly Accurate Trading Signals
What is AltSignals (ASI)?
AltSignals is one of the market's leading trading signals providers, racking up over 50,000+ subscribers to its free signals and 1,400 members in its VIP group since 2017. Delivering some of the best signals in the game, AltSignals has sent out over 1,500 trading calls with an average accuracy of 64%. It's received overwhelmingly positive feedback on its Trustpilot page, earning almost 500 positive reviews with an average rating of 4.9/5.
Its recent results, for example, have been nothing but phenomenal. Its Binance Futures signals returned 2,163% with a 90% win rate in February, while January was even better: a 2,480% gain with a 92% accuracy. These outstanding results are made possible by AltSignals' team of veteran traders and the AltAlgo™ algorithm. AltAlgo™ is AltSignals' proprietary indicator, combining over 34 different filters to produce exceptional gains. 
Recently, AltSignals launched its ASI token presale to support its next big project: the ActualizeAI algorithm. ActualizeAI will harness the most advanced AI technology to bring AltSignals' average win rate above 80%. It plans to incorporate machine learning, predictive modeling, natural language processing, sentiment analysis, and reinforcement learning to deliver unparalleled results for traders.
Owning the ASI token means that holders will be the first to access the ActualizeAI algorithm but it also opens up a world of opportunity and insights in the platform's AI ecosystem. For example, the algorithm's sentiment analysis capabilities will be used to identify crypto presales before they explode, allowing them to secure an advantage over the competition.
Why Invest in AltSignals (ASI)?
Becoming an ASI investor not only grants exclusive access to ActualizeAI's signals but also offers them a membership to the AI Members Club. This club is where users can provide feedback, contribute to product development, and participate in backtesting – all while earning ASI for their efforts. Some have speculated this could be a members-only Discord group, but it's likely AltSignals has a custom-built solution in mind. 
There are even planned trading tournaments where community members can show off their trading skills and compete to earn the most profit. This means they can not only profit from AltSignals' trading signals but be in the running to win significant prizes! To help keep the AltSignals'  priorities aligned with the community, ASI will also act as a governance token, allowing users to vote on changes made to the algorithm and the platform.
Overall, AltSignals looks like one of the hottest new cryptocurrencies hitting the market. Its proven track record, coupled with a solid plan to take its trading signals to the next level, is expected to attract thousands of investors to the ASI token presale. It already raised $112k just 1 day after launch, with many crypto intelligence communities predicting that ASI will blow up once it reaches cryptocurrency exchanges. 
>>> You can participate in the AltSignals presale here <<<
3. Livepeer (LPT) – Solving a Massive Headache for Video Broadcasters
What is Livepeer (LPT)?
Livepeer is a decentralized video infrastructure protocol built on the Ethereum blockchain. It aims to provide a more cost-effective and efficient way for developers and businesses to build and operate video streaming applications. 
Currently, the most expensive aspect for streaming providers is covering and reformatting video so that it can be played across different devices, also known as transcoding. Livepeer aims to disrupt this market by allowing broadcasters to use thousands of nodes, known as orchestrators, to create videos securely without eating heavily into their cash flow. 
Users with excess computer resources can stake LPT tokens as collateral and earn crypto assets for handling the transcoding process. If a transcoder fails to deliver, it'll forfeit its staked LPT tokens as a penalty. 
Why Invest in Livepeer (LPT)?
Livepeer addresses a significant pain point in the video streaming industry: high costs and complex technical requirements. By leveraging the power of decentralization, Livepeer can offer a more affordable and accessible alternative for video processing and delivery, making it an attractive option and one of the best new crypto coins for broadcasters looking to streamline their operations.
Additionally, Livepeer has plenty of real-world utility, which provides a solid backdrop for growth compared to more niche crypto projects. Its staking rewards as either a transcoder or delegator also offer retail investors an opportunity to generate annual returns of up to 23% – an attractive benefit of helping to contribute to the growing decentralized streaming market.  
4. Balancer (BAL) – The World's First Self-Balancing Weighted DeFi Portfolio
What is Balancer (BAL)?
Balancer is an innovative decentralized exchange (DEX) platform built on the Ethereum network. It enables the creation of customizable pools of up to eight tokens in different ratios, allowing for efficient trading and rebalancing of crypto assets. In contrast to traditional exchanges, Balancer does not require a central authority or order book. Instead, it relies on automated market makers (AMMs) to facilitate trades and maintain exchange liquidity.
Balancer's pools are analogous to index funds. Instead of holding a set of stocks at specific ratios, users can create pools of eight different digital currencies. For example, they might create a pool of 50% Bitcoin, 25% Ethereum, 15% Aave, and 5% ApeCoin. If the price of Ethereum doubled, Balancer would use smart contracts to rebalance the pool and reduce its Ethereum holdings. This Ethereum is then made available for traders to purchase. 
Why Invest in Balancer (BAL)?
Balancer offers a more flexible and customizable approach to AMMs than other DeFi protocols, allowing users to create pools with any combination of assets and weights. Investors looking to generate additional income in a consistent and reliable way can provide liquidity to these pools, earning BAL tokens whenever traders use their liquidity. 
As the first self-balancing weighted portfolio DeFi application, Balancer is positioned to capture a large market share as more users flock to DeFi projects. Moreover, Balancer has secured some partnerships that further reinforce its position as a leading DeFi crypto project, like Aave and Polygon. 
5. ApeCoin (APE) – The Currency of the Metaverse
What is ApeCoin (APE)?
ApeCoin is a relatively new cryptocurrency created by Yuga Labs following the success of its world-famous Bored Ape Yacht Club (BAYC) NFT collection. It's the utility and governance token of the Ape ecosystem, offering exclusive access to games, merch, events, and services to holders. 
It's designed to be used across various Web3 applications, most notably in Otherside. Otherside is Yuga Labs' metaverse project, which it claims will be one of the most advanced metaverses on the market. Taking place on a distant planet, Otherside players will be able to immerse themselves in an open landscape where they can interact with others, build different experiences, and own virtual property, known as Otherdeeds.
Why Invest in ApeCoin (APE)?
ApeCoin is considered one of the top new crypto coins for several reasons, not least the epic success of Yuga's previous projects. ApeCoin has already found uses as the native token of Benji Bananas and Dookie Dash, two P2E titles that have seen moderate acclaim amongst the crypto community. 
Furthermore, Otherside is being developed in partnership with two key players of the Web3 and gaming industries, Animoca Brands and Improbable, which boosts the chances of Otherside launching without a hitch. Otherside is already hotly anticipated, with Otherdeeds reaching over $500 million in sales within 24 hours. If Otherside lives up to its promise, then APE could be climbing to new heights soon.
6. Frax Finance (FRAX)/Frax Shares (FXS) – Hosting the World's First Fractional Stablecoin
What is Frax Finance (FRAX)/Frax Shares (FXS)?
Frax Finance was originally a stablecoin that operated on a unique algorithmic model, using collateralized and uncollateralized components to maintain a stable value of $1 USD. However, Frax Shares (FXS) token holders recently voted to fully collateralize its stablecoin, removing the algorithmic element entirely. 
Frax introduced the world's first fractional stablecoin and crypto market consumer price index, the Frax Price Index (FPI). Its vision is to create highly scalable, decentralized forms of currency in place of fixed-supply digital assets, like Bitcoin. 
Why Invest in Frax Finance (FRAX)?
Frax has gained significant traction in the DeFi space over the past couple of years, with its protocol reaching a peak of $3.8 billion in total value locked (TVL) in 2022 (DeFiLlama). Frax has also forged partnerships with many popular crypto projects, like Wombat Exchange and OlympusDAO, which speaks to its credibility amongst the crypto community. 
Lastly, Frax's approach to decentralized decision-making may be an attractive prospect for investors. Owning Frax Shares (FXS) allows holders to propose and vote on changes to the protocol, which led to Frax moving away from algorithmic pegging entirely. 
7. AngelBlock (THOL) – Transforming Blockchain-Based Fundraising
What is AngelBlock (THOL)?
AngelBlock is a non-custodial, protocol-based fundraising project offering compelling use cases for investors and startups alike. It sees the current crypto fundraising landscape as highly fragmented and inefficient, with issues like rug pulls, scam projects, and empty promises plaguing the crypto market. AngelBlock protects investors' funds, returning them if the startup doesn't deliver on its promises.
AngelBlock's mission is to create a synergistic community of investors, innovators, and supporters that are purely focused on advancing blockchain technology. Capital is paid out to startups that meet their milestones during the fundraising process, with investors voting on whether they believe the project has successfully completed a given milestone. 
Why Invest in AngelBlock (THOL)?
Effectively, AngelBlock is working to improve trust in the crypto fundraising world. Intending to enhance fundraising transparency and connect startups with an elite team of legal, strategic, and technical advisors, AngelBlock offers a way for investors to support Web3 development while contributing to a safe investment process. 
The THOL token itself allows holders to access a wide range of opportunities to invest in up-and-coming crypto projects, as it's necessary to pay gas fees in the protocol. THOL tokens can also be staked, allowing users to earn rewards in exchange for nominating startup validators that are responsible for conducting due diligence on new crypto listings. 
8. CryptoGPT (GPT) – Giving Users Control Over Their Data in the Future of AI
What is CryptoGPT (GPT)?
CryptoGPT is one of the many new crypto projects aiming to capitalize on the growing AI trend kickstarted by ChatGPT. It's a unique blockchain project that aims to collect data for AI development, allowing users to earn cryptocurrency by sharing their anonymized data.
CryptoGPT intends to create an entire ecosystem of dApps across a wide range of sectors, like fitness, dating, games, and education, while offering GPT as payment for data collected whenever someone uses these dApps. The platform is built on a layer-2 blockchain architecture using zkRollup technology, making it scalable and compatible with the Ethereum Virtual Machine (EVM). 
Why Invest in CryptoGPT (GPT)?
What sets CryptoGPT apart from other blockchain-based AI projects is its goal of mass retail adoption, offering an untapped opportunity by entering the market via consumer apps. This has already attracted over 2 million users into its ecosystem and led to multiple big-name exchange listings. 
GPT itself is a multi-purpose utility token. While its full uses are still undergoing beta testing, CryptoGPT can be staked, used for liquidity events such as buybacks or burns, and serves as fuel for transactions on the CryptoGPT blockchain. Users can even purchase Capsule NFTs, which enhances their ability to generate cash flow faster. While it's early days for CryptoGPT, it's certainly one of the most exciting new cryptocurrencies at the moment. 
9. Stepn (GMT) – A Leader in Move-To-Earn
What is Stepn (GMT)?
Stepn is a unique mobile app powered by the Solana blockchain that combines gaming, fitness, and crypto in a fun and exciting way. It allows users to earn rewards in the form of a utility token, Green Satoshi Tokens (GST), by walking, jogging or running, whether out in the streets or in real-world gyms. Called a leader in move-to-earn, Stepn has been highly acclaimed as one of the most positive new cryptocurrencies. 
The amount users earn is proportional to the attributes of their NFT sneakers, with some of the highest-earning sneakers fetching thousands of dollars in SOL and GST tokens. Stepn also features a token called the Green Metaverse Token (GMT), which is the platform's governance token and can only be earnt once players advance past a certain level. GMT allows users to earn staking rewards from the project and influence Stepn directly through voting and proposing changes. 
Why Invest in Stepn (GMT)?
Stepn offers an innovative way to incentivize people to lead a healthy lifestyle while earning rewards in the form of crypto. It's one of the few projects that aim to bring positive changes to the lives of users by maximizing the full potential of crypto. The platform also features a user-friendly interface and wallet in its mobile app, making it easy for even non-crypto natives to earn rewards.
Moreover, the platform has gained the attention of major sports brands like ASICS, who added their own NFT sneaker collection to Stepn's catalog. Most importantly, some notable names in the venture capital world have placed big bets on Stepn; MorningStar Ventures, Solana Capital, and Sequoia Capital have all thrown their weight behind the project. 
10. Aptos (APT) – A New Blockchain From Former Meta Engineers
What is Aptos (APT)?
Aptos is a layer-1 blockchain that aims to challenge Ethereum's dominance in the smart contract space. Developed by former Meta engineers and based on the company's failed Diem project, Aptos utilizes a native programming language called Move, developed by Meta and regarded as superior to other blockchain-based languages.
Aptos's architecture is designed to offer faster and cheaper transactions than Ethereum, with a potential capacity of up to 150,000 transactions per second (TPS) once the network is fully developed. The project raised over $350 million in funding before APT crypto listings hit exchanges, in part thanks to its exceptional team of PhDs, researchers, and engineers. 
Why Invest in Aptos (APT)?
Aptos' high transaction capacity and ability to handle smart contracts more efficiently could position it as a leading contender in the space. Google Cloud has already announced a partnership with Aptos as a validator, as it's done with several other crypto assets that it believes have the potential for value appreciation.
Additionally, Aptos has a strong team of experts in various fields that have succeeded in previous crypto projects, like Solana's former Head of Marketing, Austin Virts. The project's ability to attract significant venture capital funding also demonstrates a level of confidence in the project's potential, which is why it's considered one of the best new cryptocurrency releases out there right now. 
11. GroveCoin (GRV) – A Green Blockchain With Lofty Goals
What is GroveCoin (GRV)? 
GroveCoin is a new crypto project that aims to help its investors, which it calls Grovers, achieve a healthier and wealthier future by harnessing decentralized digital currency in an environmentally conscious way. Following concerns around the environmental impact of mining crypto today, GroveCoin aims to become a green alternative to many digital currencies in the crypto market. 
GroveCoin itself is the native token of the GroveCoin network, a proof-of-stake blockchain that operates as a hard fork of the Ethereum network. It's worked hard to develop an ecosystem of exciting products, including the GroveKeeper wallet and GroveSwap decentralized exchange. 
Why Invest in GroveCoin (GRV)?
Investing in GroveCoin presents an opportunity to support an innovative new cryptocurrency project that is dedicated to creating a more environmentally-friendly future for the industry. GroveCoin's proof-of-stake consensus algorithm offers a more sustainable alternative to proof-of-work networks while boasting the security of Ethereum.
Grove is also looking to reinvest a portion of all transactions into green industries and corporations, generating further returns for investors. For instance, it'll invest in solar energy and introduce a platform to support nations that would benefit the most from self-sufficient farming methods. It even plans to invest in the renewable energy market, which could see Grove involved in trading carbon credits, which could make GRV more valuable in the near future.
12. Proxy Swap (PROXY) – A Privacy-Focused Digital Asset Swapping Platform
What is Proxy Swap (PROXY)?
Proxy Swap is a dApp built on the Ethereum network that allows users to buy and sell digital assets with complete privacy. Using technology like zero-knowledge proofs (zkProofs), Proxy Swap enables transactions to be conducted without revealing the trader's MetaMask address, removing any traceability of transactions and enhancing control of financial data.
Proxy Swap supports any token listed on Uniswap, making it incredibly versatile. Whether users are conducting large financial transactions for commercial purposes and want to keep their actions private or are simply concerned about their anonymity in an ever-connected world, they can use Proxy Swap to achieve ultimate privacy. 
Why Invest in Proxy Swap (PROXY)?
Investing in Proxy Swa is a great way to support a decentralized application that prioritizes user privacy and security. Its unique features are particularly attractive for users concerned about privacy and censorship in today's digital landscape.
Holding varying levels of PROXY also opens up multiple benefits in the Proxy Swap ecosystem. Owning more than 100k PROXY tokens offers investors unlimited daily swaps and first access to hot new premium features. Owning over 1 million tokens will allow users to be the first to use Proxy Swap's mobile application. Proxy Swap also supports staking, currently offering a yield of over 60% APY, which is ideal for investors looking to generate cash flow while backing the project. 
How Do I Find the Newest Cryptocurrencies That Are Set To Explode?
There are a few ways to find new cryptocurrencies about to explode. One of the most popular sources for finding new coins is Coinmarketcap's new cryptocurrencies page. Here, you'll find a list of the latest coins that have hit the market and essential metrics like market cap and trading volume. Similarly, CoinGecko's new cryptocurrency list is also a valuable resource.
Searching for presales can be a great option if you're looking for even newer coins that haven't yet hit the market. These projects can often be found on Initial Coin Offering (ICO) or Initial Exchange Offering (IEO) aggregator sites, which can be found by searching "ICO list" or "IEO list."
Finally, don't underestimate the power of social media. Joining Discord and Telegram groups, following influential traders on Twitter, and keeping an eye on other social media platforms can give you early access to information about the newest crypto coins before they hit the mainstream.
What Are the Advantages and Disadvantages of Investing in New Cryptos?
Investing in new cryptocurrency projects can be an exciting opportunity to make significant gains, but this approach has pros and cons. One major advantage is the potential to generate large returns as the coin becomes more popular. Tokens with innovative use cases that solve a real-world issue may attract a large user base. If the project becomes widely adopted, early investors could earn 10x, 50x, or even 100x returns.
Additionally, new cryptocurrencies often have some of the best communities, full of investors that are passionate about the project. This can help investors meet like-minded enthusiasts, help them learn more about the inner workings of the new crypto coin, and potentially influence its development. 
However, there is also the risk that the project may not succeed. With many new cryptocurrencies emerging each week, investors may end up putting their money into a project that was doomed to fail from the start. This can be counteracted by performing due diligence and thoroughly researching the project before investing. 
New crypto projects also tend to be more volatile, swinging much more than more established altcoins. This volatility can make it challenging to predict how the project will perform over the long term and may cause psychological distress if the investor faces heavy unrealized losses. 
What Is the Best New Crypto To Invest in Now?
While finding the best new cryptocurrencies to invest in can be challenging, you now have a solid overview of what experts consider the top projects. Some tokens solve a specific industry problem, like Livepeer and AngelBlock, while others, like ApeCoin and CryptoGPT, hope to capitalize on the rapid ascension of the metaverse and AI technology. But two clear winners emerge when looking at the broader picture: Metacade and Altsignals.
Metacade has significant potential to become a household name amongst P2E gamers. It's already gained a significant following thanks to its excellent presale performance and underlying properties, and many think Metacade could be one of the most influential forces in the GameFi industry through its Metagrant scheme.
AltSignals, meanwhile, is set to take the world of trading by storm. It's already proven itself to be one of the top contenders in the trading signals space, with its proprietary AltAlgo system being favored by traders across the globe. AltSignals' ActualizeAI algorithm and the unparalleled benefits of the ASI token will likely put AltSignals on the map with many crypto investors. With its presale just getting started, early investors could see massive gains from ASI in the near future. 
Related Crypto FAQs
Are new crypto coins a good investment?
New crypto coins can be a good investment if they have a solid team, innovative technology, and a clear use case. It's important to do thorough research to determine if a new cryptocurrency has the potential for future gains. 
How are new cryptocurrencies made?
New cryptocurrencies can be created through a process called tokenization, where a new token is created on an existing blockchain network or through launching a new blockchain network altogether.
Which crypto will explode in 2023?
It's impossible to predict which crypto will explode in 2023, but the new crypto coins on this list all hold strong potential, particularly Metacade and AltSignals. 
What is a crypto listing?
A crypto listing is the process of adding a cryptocurrency to a digital asset exchange, allowing users to buy, sell, and trade the token on the exchange's platform. Coin listings can increase visibility and liquidity for the token.
What kind of use cases should I look for when investing in new tokens?
Look for projects that solve real-world issues. Tokens that address inefficiencies or pain points can have significant potential for adoption, as they have more utility than purely speculative tokens.
Using an example in the real estate sector, you could look for a mortgage platform that uses blockchain technology to make the lending process more efficient. Or one that solves a pain point in the property maintenance or real estate investing markets.
You can participate in the Metacade final stage presale here.
You can participate in the AltSignals presale here.