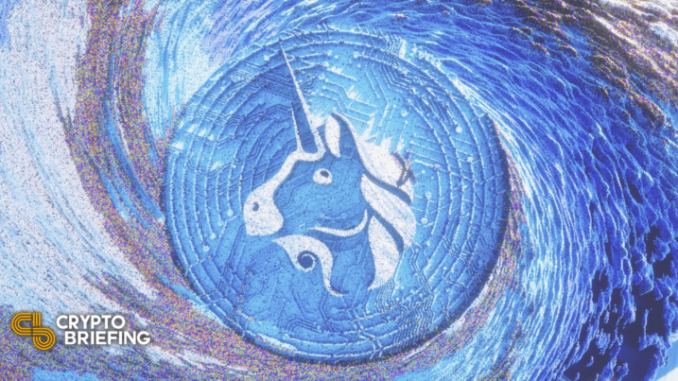 Key Takeaways
Uniswap has surpassed $1 trillion in cumulative trading volume.
Three and a half years after its launch, Uniswap is still one of the top protocols in DeFi.
Impressive volume and total value locked have not kept its token price from trending downward, however.
Share this article
The Uniswap protocol has surpassed a lifetime cumulative trading volume of $1 trillion, despite its struggling token price.
Trillion-Dollar Milestone
Today, the Uniswap community celebrated an impressive milestone as the protocol passed a lifetime cumulative trading volume of $1 trillion.
Deployed on the Ethereum mainnet in November 2018, Uniswap was among the earliest decentralized exchanges ever launched. Its mission was to provide a non-custodial platform upon which to swap, trade, and earn on the blockchain. Three and a half years later, the protocol has seen more than a trillion dollars of volume pass through it.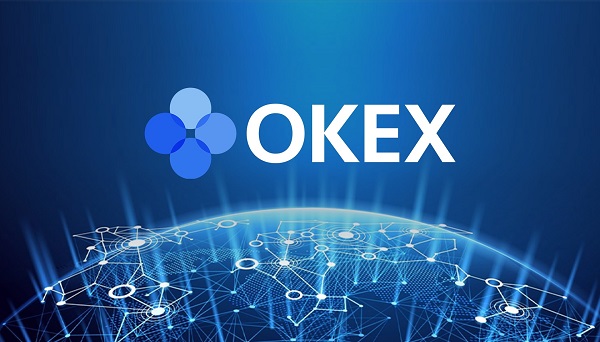 Uniswap currently boasts a daily volume of $1.4 billion—three times as much as that of its closest competitor, Pancakeswap ($500 million), and nineteen times more than that of the second biggest decentralized exchange on Ethereum, Sushiswap ($71 million). It reached an all-time high daily volume of $8.8 billion on Nov. 10, 2021.
It also sports more than $5.9 billion in total value locked (TVL) across Ethereum, Polygon, Optimism, and Arbitrum, while Sushiswap and Balancer currently each have $2.1 billion, Bancor $631 million, and 1inch $10 million. The only protocols to have more value locked are lending protocols such as MakerDAO ($9.7 billion), Curve ($9.1 billion) and Aave ($8.6 billion).
Uniswap's all-time high TVL was $10.5 billion on Dec. 1, 2021. It hovered in a range between $6 billion and $8 billion in TVL until the market downturn provoked by the Terra meltdown on May 7.
Despite these impressive metrics, the market capitalization of the protocol has been in a steady downtrend for more than a year. Uniswap's fully diluted market cap all-time high was $33.3 billion in early May 2021, with its UNI token reaching $42.33. Today, its fully diluted market cap is at $5.3 billion, and its token price at $5.49.
This is not unique to Uniswap. As Crypto Briefing has reported, the entire DeFi sector has been trading in a bear market since early May 2021 despite retaining or improving fundamentals. Even top protocols have lost over 80% in their value. UNI is currently down 87% from its all-time high.
However, the market downtrend has left the Uniswap community undeterred. On May 23, it voted almost unanimously to launch the protocol on two other blockchains, Gnosis Chain and Moonbeam Network.
Disclosure: At the time of writing, the author of this piece owned ETH and other cryptocurrencies.
Share this article
Uniswap Community Voting on Moonbeam, Gnosis Chain Deployment
Community voting is underway to decide if Uniswap, Ethereum's most popular decentralized exchange, will deploy on Moonbeam, Polkadot's first parachain, and on Gnosis Chain. Uniswap has deployed on several Layer…
Uniswap Confirms Launch on Gnosis and Moonbeam
The DeFi platform Uniswap has announced that it will go live on two new blockchains: Gnosis Chain and Moonbeam Network. Uniswap Comes to Gnosis, Moonbeam During a community vote last…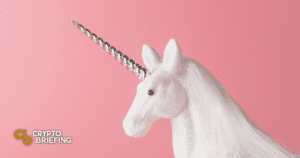 Uniswap Deploys on Polygon
Uniswap, one of Ethereum's largest decentralized exchanges, has been deployed on Polygon. Uniswap Now On Polygon Uniswap, one of the largest decentralized exchanges on Ethereum, has launched on Polygon. Polygon…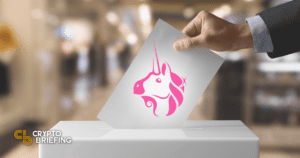 Uniswap Deployed on Celo for Greener DeFi
The popular DeFi exchange Uniswap has been deployed to Celo following a community vote that concluded Apr. 29. Vote Succeeds Almost Unanimously This week's vote was overwhelmingly in support of…