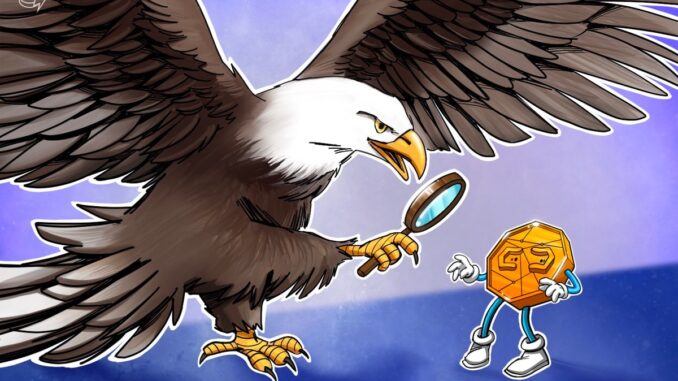 Two United States lawmakers have criticized crypto accounting guidelines outlined by the national securities regulator, arguing they places crypto customers at greater risk of loss.
The guidelines came from the United States Securities and Exchange Commission and became effective in April last year.
The guidelines ask financial companies holding crypto for customers to recognize all digital assets they do not control as a liability. They also state that digital assets should be backed by a safeguarding asset.
Crypto companies must show liabilities equal to ALL customer crypto assets, according to SEC's new rule SAB 121 issued in March 2022.@coinbase complied for their Q2 filing and now shows an $88B "customer crypto liabilities" item. https://t.co/59029Pr2LE

— Cory Swan.com #Bitcoin WORKS (@coryklippsten) August 15, 2022
However, Senator Cynthia Lummis and Representative Patrick McHenry argued on March 2 that these guidelines will "likely" discourage regulated entities from engaging in digital asset custody, which is the opposite effect of what the regulator should be doing. 

In a letter to ranking individuals with the Federal Reserve System, the Office of the Comptroller of the Currency, the Federal Deposit Insurance Corporation and the National Credit Union Administration, the lawmakers argued that while Staff Accounting Bulletin (SAB) 121 was intended to provide clarity on accounting treatment for digital assets, it carried negative side effects. They wrote:
"SAB 121 places customer assets at greater risk of loss if a custodian becomes insolvent or enters receivership, violating the SEC's fundamental mission to protect customers."
The lawmakers argue the effect of SAB 121 will be to "deny millions of Americans access to safe and secure custodial arrangements for digital assets."
"In sum, the effect of SAB 121 is to deny millions of Americans access to safe and secure custodial arrangements for digital assets."

⬇️⬇️ My letter with @PatrickMcHenry here:https://t.co/kEQKJMg4tC

— Senator Cynthia Lummis (@SenLummis) March 2, 2023
The lawmakers also disagreed with the "breadth of the 'digital asset' definition in SAB 121," arguing that "a more nuanced hierarchy for this asset class which considers the opportunities and risks of digital assets with different functions is necessary."
Related: SEC chair implies crypto exchanges may not be 'qualified custodians' as new rule is drafted
Lawmakers including Lummis have kicked up a fuss over the SEC accounting bulletin in the past.
Last year, five Republican senators, including Lummis, sent a letter to the SEC on June 16, sharing their concern that the bulletin amounted to "regulation disguised as staff guidance" and did not adhere to the Administrative Procedure Act.
SEC commissioner Hester Peirce shared similar concerns on March 31, soon after the bulletin was released, noting it was "the way the change is being made" rather than the accounting determination itself she took issue with. She characterized the change as:
"Yet another manifestation of the Securities and Exchange Commission's scattershot and inefficient approach to crypto."