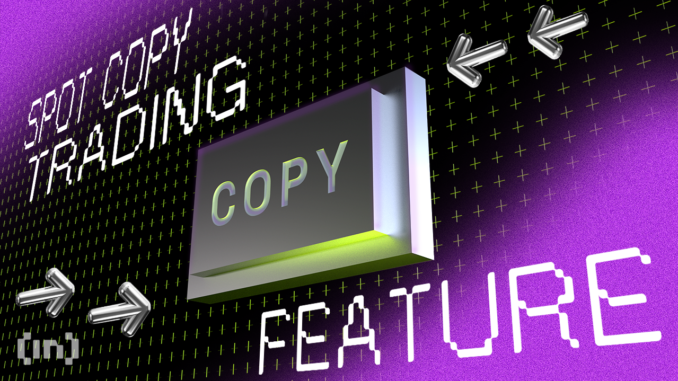 Bitget, the world's largest copy trading crypto exchange, has just expanded their "One-Click Copy Trade" feature to the Spot market. 
This makes Bitget the first centralized exchange to offer Copy Trading in the crypto spot market. This innovative feature simplifies the trading process for beginners and experienced traders alike, providing a seamless and convenient experience. 
By giving users the option to copy successful traders' strategies, Bitget's Spot Copy Trading offers a new way to enhance the chance of profitability while providing transparency and flexibility. Get ready to experience the future of trading with Bitget's Spot Copy Trading.
Benefits of copy trading in the spot market
In today's fast-paced and competitive finance world, it's crucial to diversify your streams of income. With the right tools and strategies, you can maximize your chance of gains and get ahead of the curve.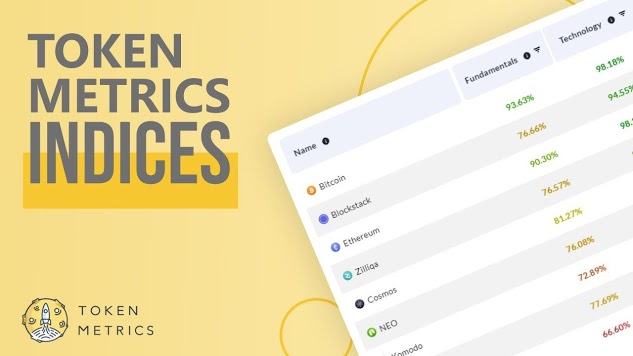 From prioritizing tasks to embracing technology, there are a multitude of ways to streamline your workday and get more done in less time. In this section, we'll dive into some of the most effective tips and tricks for boosting your productivity and achieving your trading goals.
How to use Spot Copy Trading feature
Sign up for a Spot Copy Trading account: If you haven't already, sign up for one easily on Bitget's app or website. 
Choose a trader to follow: Take the time to research and select a trader whose trading style aligns with your goals and risk tolerance. You can assess a trader's performance by reviewing their past trades, risk score, ROI records and other relevant metrics.
Set your trade size: Decide how much of your trading capital you want to allocate to copy trading and set your trade size accordingly. It's important to remember that while copy trading can potentially increase your profits, it also involves a level of risk.
Start copying trades: Once you have chosen a trader to follow and set your trade size, you can start copying their trades in real-time. The platform will automatically execute trades on your behalf, following the lead of the trader you've selected.
Monitor your progress: Regularly review your copy trading performance and adjust your trade size or choose a different trader to follow if necessary.
Spot Copy Trading is a convenient and efficient way to take your trading to the next level. With its user-friendly interface and straightforward setup, you can start copying trades and potentially increasing your profits within minutes.
How to pick the right trader to follow
When it comes to Spot Copy Trading, choosing the right trader to follow is crucial to your success. The right trader can make all the difference in your returns and help you achieve your financial goals. Here are a few tips to help you choose the right trader:
Look for a consistent track record: A trader with a consistent track record of successful trades is a good indicator of their expertise. You can look for traders who have been successful over a period of several months or years, rather than just a few weeks or days.
Consider their risk management strategies: A trader who follows a well-structured risk management strategy is more likely to protect your investments in volatile markets. Choose a trader who is not afraid to cut losses when necessary, and who manages their risk wisely.
Assess their trading style: Different traders will have different styles when it comes to spot copy trading. Some traders may be more aggressive, while others may be more conservative. Consider what kind of trader you are comfortable following and choose a trader who aligns with your style.
By following these tips, you can choose the right trader to follow and take the first step towards achieving your financial goals with spot copy trading.

Join the Bitget community

You can join the Bitget community here.
Monitor investments everywhere
The Spot Copy Trading feature is incredibly convenient and accessible on both web and mobile devices. Whether you are on your desktop computer or on-the-go with your mobile phone, you can easily access this feature and start following the trades of experienced traders. 
The user-friendly interface and seamless integration with both web and mobile devices make it effortless to stay up-to-date on your trading activity, no matter where you are. With this feature, you can enjoy the benefits of copy trading with the convenience of being able to monitor your investments and make informed decisions from anywhere, at any time.
Depositing EUR and GBP with zero fees
Bitget is introducing new deposit channels for users seeking to deposit EUR and GBP currencies. The new deposit rails come with zero fees, making it easier for customers to deposit fiat currency and start trading cryptocurrencies. 
Bitget aims to retain its prominent market position by integrating zero-fee EUR and GBP deposits and facilitating the trading of these currencies through spot trading. Bitget will also introduce six new fiat trading pairs. Which include, USDT/GBP, BTC/GBP, ETH/GBP, USDT/EUR, BTC/EUR, and ETH/EUR.
The exchange commits to providing a secure and stable bridge between traditional and digital finance, enhancing the overall user experience and improving market accessibility for broader crypto mass adoption. 
About Bitget
Bitget is a cryptocurrency exchange platform that provides users with a comprehensive and convenient platform for trading digital assets. The platform provides a wide range of trading tools and resources to help users make informed trading decisions and execute trades quickly and efficiently. 
Bitget's user-friendly interface and advanced security features make it a popular choice among both novice and experienced cryptocurrency traders. Additionally, the platform offers support for multiple languages and is available on both web and mobile devices, making it convenient and accessible for users around the world.
Links:
Website | Twitter | Discord
Disclaimer
All the information contained on our website is published in good faith and for general information purposes only. Any action the reader takes upon the information found on our website is strictly at their own risk.