With 3 billion gamers worldwide, the gaming industry is one of the fastest-growing and most innovative industries of the last decade.
While gamers love the competitiveness and the constant updates to keep them engaged, many feel that the gaming industry is moving in an unfair direction, forcing players to pay for the latest gear and weapons to stay competitive.
Gamers want more
Gamers spend a lot of time (and money) leveling up, collecting and contributing to the game ecosystem. Rewarding them with true ownership of their hard-earned gear and achievements might seem natural, but it has been a constant battle between the game studio and the players for many years. 
Many experts consider Web3 gaming the missing piece, the next step in bringing blockchain technology to millions of users. While the Web3 gaming industry is still progressing and innovating, the value that blockchain technology adds is clear.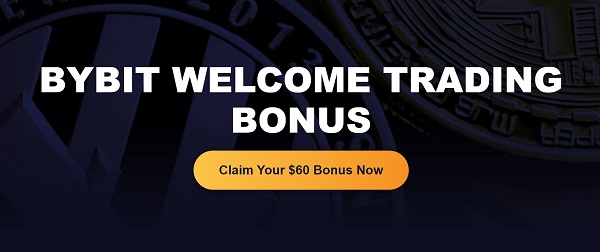 Tactical Card Games (TCG) are among the most played Web3 game genres. The simplicity of onboarding and the hard-to-master endgame has attracted a huge number of users worldwide. One such game is called Cometh Battle.
Introducing Cometh Battle
Cometh Battle is a free-to-play, 1-versus-1 space battle TCG with pixel art graphics based on the Polygon network. Developed by the French gaming studio Cometh and backed by some of the most successful gaming and Web3 investors, including White Star Capital, Stake Capital, Serena Capital, Shima Capital and Ubisoft. The Genesis Season (launched in May 2022) has already attracted more than 20,000 players who enjoyed playing over 600,000 games. 
In Cometh Battle, players can play for free, earn and unlock new NFT cards as they play. Furthermore, players can also buy other NFTs, such as spaceships and cards from other players, to strengthen their deck and compete against worldwide opponents.
Cometh Battle enhances traditional Tactical Card Games by using blockchain technology. Players have a new layer of utility and value creation for their in-game assets, such as earning resources after winning a game, allowing talented and active players to collect more tradable cards as they advance up the ladder. The vision is to create a strong, long-lasting peer-to-peer economy powered by player activity. 
Additionally, players can earn money with Cometh Battle by participating in the many casual and esports tournaments that the game hosts. Large prize pools are available for the most competitive players. Since its first tournament, Cometh has rewarded over $1 million to the winners and participants. But before that, you'll need to know how to play! 
Play it your way
Once you enter the game, Cometh Battle allows you to create an account by connecting a Web3 wallet or simply using your email address. No crypto experience is required, and anyone can start playing for free by using the starter ship and a deck consisting of 40 cards. The deck and its endless combinations are important parts of Cometh Battle: Each player can build it in one way and then modify it entirely according to daily mood or game strategy. Players can craft new cards by using the resources earned during battles and discover all the 230 cards – and more coming soon – available in the game!
After a short yet complete tutorial, players can start fighting online by using the starter deck and improve it along the journey by playing games and winning resources for crafting NFT cards, completing daily quests, or buying NFT cards from other players in the marketplace. The recent launch of Deck Archetypes lets gamers become masters in creating the best deck and sharing it with the community. Other players can quickly discover various deck archetypes in Cometh Battle and copy their favorite ones. In addition, every deck archetype shows your missing cards, and you can access them directly to the marketplace in order to trade them with other players.
Players can battle with their starter spaceship, which does not allow them to earn resources to craft cards. So, to start earning resources, one needs a special NFT spaceship that can be bought from other players on the marketplace, or if you don't have this possibility, you can even rent one from another player in the Rental Marketplace. You probably think there's no benefit to renting, but au contraire!
Spaceship owners can define the content, duration of rental, entry fees and even profit distribution. They can earn passive gains on their ships while not using them for their space battles. And for their counterpart, for a couple of cents, they can play with a spaceship that will help earn resources! 
Crafting is a fundamental part of Cometh Battle. During the daily battles, players who own an NFT spaceship can collect resources based on its rarity to craft other cards. 
New experiences
Last December, daily quests and a new in-game currency called Galactic Credits were added to the game. Players can now complete three randomly generated daily quests to earn Galactic Credits, which can be used to perfectionate their deck . Every day, with their new currency, players can purchase items in the shop from a daily changing selection of 3 non-NFT playable cards and 5 NFT cosmetics.
Non-NFT cards are playable but not tradable or transferable to other players and are a key step for free-to-play progression in Cometh Battle. 
In addition, NFT cosmetics give players the ability to express themselves better. Currently, 84 animated emojis are available to purchase in the Galactic Store and more emojis and new types of cosmetics, such as the back of cards and profile pictures, will be added in the future.
As of January 24, in order to provide a more complete free-to-play experience, the game has introduced the Cosmic Journey: a solo progression allowing players to climb levels and unlock non-NFT cards and galactic credits. Players can expect to face more challenging tasks as they rise through the levels, with an ever-increasing level of difficulty. Cometh Battle has almost 30 levels now, and more will be added on a regular basis. 
Aiming to establish a strong presence in the Web3 esport scene, Cometh Battle launched its own world cup. With a prize pool of $15.000 USDC, the Galactic Masters 2023 is set to kick off competitive gameplay. Players will compete in a breathtaking tournament to discover the next Galactic Grand Master.
The tournament, which debuted on January 19 and will end on February 26, takes place in two early stages and one grand final: The Galactic Grand Masters, which will gather the 16 best players facing each other in a single elimination bracket played over two days.Cometh Battle is also the first blockchain game on Ledger Live, with the integration allowing worldwide users to access the game directly from the Ledger Live app. This is just the beginning, more content and new features will be added in the coming month!
Disclaimer
Any third-party hyperlinks and banners don't constitute an endorsement, guarantee, endorsement, warranty, or recommendation by BeInCrypto. Cryptocurrencies are highly volatile. Do Your Own Research before using any third-party services or considering any financial action.