Update Feb. 6, 19:45 UTC: Google unveiled its latest entry into the world of AI chatbot technology, dubbed "Bard". The company is set to begin rolling out this cutting-edge technology, affirming previous reports by BeInCrypto. Bard will face stiff competition from OpenAI's AI service, ChatGPT.
Google CEO Sundar Pichai has announced the company's latest foray into the world of conversational AI after the success chatbot services have seen on the recent months.
In an earnings call, Pichai spoke of the company's plans to "interact directly" with its "newest, most powerful language models as a companion to search." The move could place Google in direct competition with OpenAI's ChatGPT and other similar language models that have recently gone viral.
Google to Compete With ChatGPT
Google has a long history of working with AI and producing research in the field. However, until now, the company hasn't had a publicly available answer to the proliferation of language models such as ChatGPT and DALL-E. These models could pose a threat to Google's core businesses, making the company's new foray into conversational AI a significant move.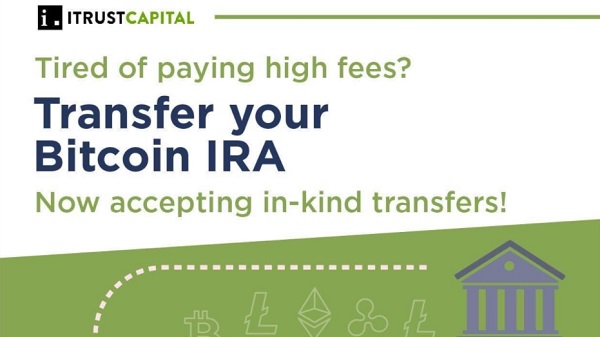 During the earnings call, Pichai highlighted the importance of AI and how the technology is "reaching an inflection point." He also credited Google's early research into AI for laying the foundation for the generative AI applications that are now widely available.
The company has been preparing for its next steps into conversational AI since early last year, and the first model that people will be able to interact with directly is LaMDA, Google's conversational AI model. The exact form that this interaction will take is yet to be determined, but Pichai promised that the company has "a lot" planned in the coming months.
Speculation Mounts Ahead of the "Emergency" Event
Some market participants anticipate that Google could soon be releasing its own version of ChatGPT. The search engine giant is hosting an event that has been described as an "emergency." The event, which is set to take place on Feb. 8, will focus on using the power of AI to enhance the search experience, making it more intuitive and natural.
The announcement comes on the heels of Alphabet's earnings call, where CEO Sundar Pichai promised that soon people would be able to interact directly with Google's newest and most powerful language models. Pichai's statement indicates that the company is taking the rise of ChatGPT seriously, and is eager to find new and innovative ways to compete.
In recent months, the rapid growth of language models such as ChatGPT has caused concern within Google. The company even declared a "code red" and called on co-founders Larry Page and Sergey Brin to help address the issue. With this latest event, it seems that Google is determined to make a statement and prove that it still has what it takes to be a leader in the field of AI.
Microsoft Is One Step Ahead
Microsoft's new version of Bing, powered by OpenAI's ChatGPT technology, appears to be on the horizon, promising to revolutionize the way we search the web. Bing's new integration with AI technology is designed to make searching more natural and intuitive.
A preview version of the new Bing was apparently leaked, providing a glimpse into how the future of Bing and web searching will work with AI at its core. According to Owen Yin, who was able to try out a few features before his access was revoked, the search bar has now been transformed into a chat box, encouraging users to type in natural language rather than keyword-driven search terms.
With the new Bing, users can ask for specific information or even for its opinion, with responses displayed in a chat bubble along with relevant citations. The AI-powered Bing can also adjust its search queries based on users' needs and preferences, such as dietary restrictions or schedule conflicts.
Despite the exciting new features, Bing still allows users to search the web in the traditional way by entering keywords into a classic search box, along with a page of search results.
The launch of the new Bing with ChatGPT technology is a significant development for the tech industry and for Microsoft, as it sets its sights on becoming a leader in AI-powered search engines, dethroning Google. The new Bing promises to offer a more personalized and intuitive experience for users, and it will be interesting to see how it fares against its competitors.
It's Not Just US Big Tech
Chinese search giant Baidu is also reportedly developing a rival to OpenAI's popular language model ChatGPT. The news has generated excitement in the market with shares jumping 3.2% on the day of the announcement, boosting Baidu to a 22% gain for January.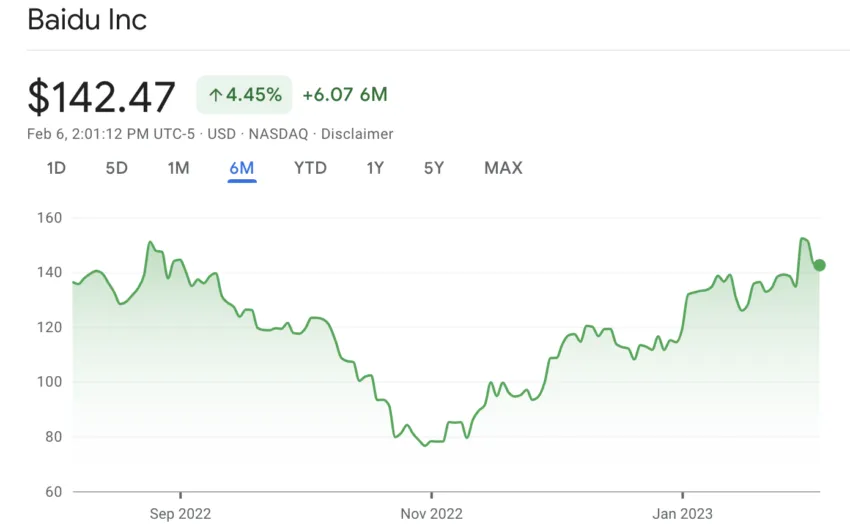 However, industry analysts are cautious about the long-term potential for Baidu's new offering, with companies like Google and Microsoft preparing to launch similar products in the rapidly growing AI market.
Shen Meng, director at Chanson & Co in Beijing, said:
"There has been fervent pursuit of the ChatGPT concept in China, which is one of the countries that are most active in championing AI. With many large companies preparing to launch similar products, the rally may fade after a short-term run."
As the race to develop the next generation of AI technology heats up, Google, Microsoft and Baidu will continue to play a crucial role in shaping the future of search and information. These companies' move into the AI space is a strategic one, positioning itself for continued growth in a rapidly evolving technology landscape.
Disclaimer
BeInCrypto has reached out to company or individual involved in the story to get an official statement about the recent developments, but it has yet to hear back.