Some of the most critical projects in decentralized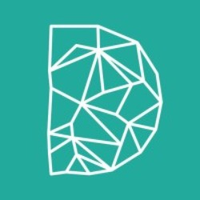 decentralized [email protected] Event Organiser
finance created as a parallel universe to traditional lending but without intermediaries like brokerages and banks, are still suffering from the winter's collapse of the sector.
The primary developer for the Defi lending project Aave is asking for $16.28 million from the decentralized autonomous organization that manages the protocol.
This is the first time that our development team has ever asked for money from the aave
aave [email protected] Lending & BorrowingDeFi
DAO, as stated in our proposal. The vote on the plan which will close on Sept. 8–has already received enough support for approval. Aave protocol has become increasingly complex as it developed, so the costs of upkeep have also increased.
"It takes experienced developers with numerous skill sets to construct a reliable and innovative version of a protocol, such as Aave V3. They should be paid appropriately for their efforts." the proposal stated.

The struggle isn't limited to Aave. Lido DAO, which manages Lido Finance, is one of the most popular projects when it comes to the overall value of crypto locked on its platform, has voted to sell 10 million LIDO tokens worth $20 million to venture capital firm Dragonfly Capital.
Defi get billions of dollars in investment this year
Defi became incredibly popular this year, with billions of dollars being invested into the sector. This activity led to millions of dollars in revenue. However, during the current bear market, the value of treasuries for top Defi projects has decreased significantly along with token prices. This has led to decreased revenue and increased costs, putting pressure on projects.
 Jacob Blish, head of business development at Lido Finance said that Lido has focused on everything else but managing its money in the middle of the bull market. 
Aave DAO's liquid assets are currently valued at $378 million, as opposed to the earlier $800 million in April. On the other hand, Lido DAO saw a decrease in value for its liquid assets, dropping down to around $344 million from an estimation of about $800 million.