Grant Yun has always been an artist at heart with an early aspiration to have his work featured at a major auction house. A curious and motivated individual, Yun is studying medicine while juggling his work as an artist and performing as a breakdancer who has competed all over the United States.
Since discovering NFTs a little over two years ago, the Wisconsin resident has propelled his art and personal brand into the stratosphere much quicker than he'd imagined. With a minimalist style that elicits nostalgic vibes among collectors and his witty personality on Twitter, Yun is slicing out a significant percentage of mindshare amongst digital art fans.
"Before NFTs, I told myself I would become an artist who sells at a large auction house one day because, at the time, that was my only metric through which I knew what it meant to be a successful artist. I had no experience being an artist overall, so that was the only metric I had to measure." 
He reached the metric in October 2022: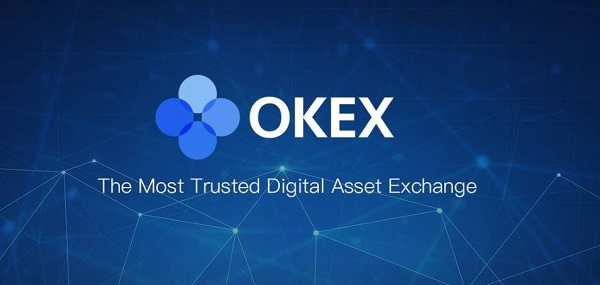 "Having my work be put up at Sotheby's was surreal. I think the most pivotal moment for me was when I signed the contract… It just felt like such a monumental moment."
Yun paid homage to NFTs as the accelerant that helped him achieve what might otherwise have taken a decade. 
"It's honestly been surreal. I think that the growth of artists in this space is hyper accelerated. To have achieved what I've achieved shouldn't happen within a decade. For me, it happened within two years of me joining the space. But, here we are." 
Personal style
Describing his own distinct style, Yun acknowledges the impact of simplicity to evoke memories and the impact of old school video games. 
"I see my work as minimalist and nostalgic," he says. "I think my art is really focused on being ambiguous enough to where people can relate to it with their own personal experiences, but specific enough to where it can elicit certain memories from people's lives."
"I try to limit the amount of details and clutter. It's really a less is more kind of mentality."
"With the gaming vibes in my art, it's mostly based around Nintendo games — particularly the Super Nintendo era, Nintendo 64 and GameCube. I feel like Nintendo games, especially the ones that were published by Nintendo themselves, have a very specific color palette — a bit like Pokemon and The Legend of Zelda. All of those have a very unique and similar kind of set of colors." 
Read also
Features
Crypto leaders are obsessed with life extension. Here's why
Features
Bitcoin ledger as a secret weapon in war against ransomware
Notable sales to date:
"The Alien" from the series "Space" sold for 136.9 ETH on July 28, 2022 ($236,217 equivalent on date of sale).
"Laundry" from the series "Northeast" sold for 70 ETH on Jan. 28, 2023 ($115,182 equivalent on date of sale).
"Casa Roja" from "Grant Yun Early Works" sold for 25 ETH on Jan. 8, 2023 ($31,596.50 equivalent on date of sale).
"En Route #7" from the "Grant Yun x Avant Arte" collection sold for 16 ETH on Jan. 3, 2023 ($19,426 equivalent on date of sale).
Influences
Traditional art continues to provide inspiration, particularly established painters from the early to mid-20th century, such as American Gothic painter Grant Wood or the pop artist Ed Ruscha.
"Most of my inspiration comes from painters like Grant and Ed and studying painting from the traditional art world." 
Yun added, "I should mention, I do like to leave easter egg, crypto-related things in my illustrations. But the vision for where my art is going I think has remained the same." 
What should artists be paying attention to? 
As a student of the digital art game and a big fan of generative art in particular, Yun says Mpkoz is one to watch out for. Mpkoz is the artist behind the notable collection "Chimera." 
Also receiving props from Yun is Summer Wagner, an emerging NFT photographer who Justin Aversano also rated in a recent NFT Creator. 
"Two of my favorites right now are definitely Summer and Mpkoz. There's so many others I know I'm leaving out though." 
Process 
Known for his ability to uncover the charm in commonplace surroundings, Yun is also a fan of categories and creating work in a series. 
"When I create an illustration, I try for the most part to sub-categorize them into certain series. I think I do my best work in a series," Yun said. 
"To me, it helps because I like to view the world in a categorical manner. I also think a lot of people do the same subconsciously or consciously. I believe this is why we always place a big emphasis on collecting a set or even collecting in general. For continuity's sake for myself and also for collecting," he says. "I try to work with very similar themes from past illustrations."
Subscribe
The most engaging reads in blockchain. Delivered once a
week.
Having moved from the hustle and bustle of California to the quieter fields of Wisconsin, Yun is passionate about telling a story within his art simply by being present and observing what is right in front of him. 
"All of my themes come from my experiences, like where I've lived and particular memories I've had. When I set out to create an illustration, I kind of dwell and think of a composition in my head. For example, if I'm driving somewhere and I see a random thing on the side of the road, I'll have a composition come to my head, but I then try to shape that composition into a series that I'm working on." 
"Another example might be, if I look out of the window and I see a building, I'll try to make sure that I'll use that building as a reference, but the illustration itself will try to embody one of the different themes that I have going on." 
Musings on the new artist/collector relationship via NFTs
Yun says the artist-collector relationship is completely different in the NFT world than in the traditional art world. "Prior to NFTs, artists were represented by galleries, and the galleries were the line of communication for collectors and buyers. It was almost discouraged — and it still is almost discouraged — for artists to do direct transactions or communications with collectors. This is in complete contrast to what is happening right now in the Web3 space," Yun says. 
Like other creators, he attributes his presence on social media to building up a following. "If I'm being honest, I do think part of my success is due to how active I am on Twitter and how willing and eager I am to talk to people." He adds that he doesn't think "the value of art should be entirely dictated by one's willingness to be active on Twitter." 
"I do feel for people who might not be in their 20s like I am, or who might not be technologically savvy enough or have the experience like I do being around technology essentially since birth."
Links: 
Grant Yun website Breakdance record and videoGrails III Artist Reveal Show SuperRare 
Read also
Features
From Director of the United States Mint to the Very First Bitcoin IRA Customer
Features
E For Estonia: How Digital Natives are Creating the Blueprint for a Blockchain Nation