Updated Feb 1, 15:45 UTC: Alphabet subsidiary, Google, is testing a range of artificial intelligence (AI) powered chatbot services that are expected to influence the launch of a public product. The tech giant is working on a project under its cloud unit, "Atlas", which is seen as a "code red" effort to respond to the recent popularity of large-language chatbot, ChatGPT.
China's largest search engine company, Baidu, plans to debut an artificial intelligence (AI) chatbot service similar to OpenAI's popular ChatGPT in March, according to an anonymous source familiar with the matter.
The tool, whose name has yet to be decided, will be initially embedded in Baidu's main search services. It will also allow users to get conversation-style search results, similar to OpenAI's platform.
The news of Baidu's plans sent shares up by 5.8%, the largest intraday gain in almost four weeks.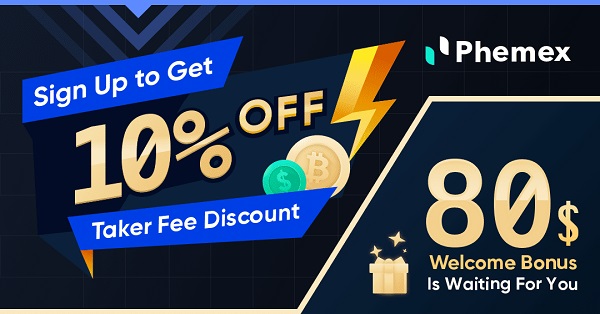 Baidu is Allegedly Set to Launch ChatGPT-Style Chatbot
Baidu has invested billions of dollars in researching AI in recent years as the company looks to transition from online marketing to deeper technology. Bloomberg reported that the company's Ernie system, a large-scale machine-learning model that's been trained on data over several years, will serve as the foundation for the upcoming ChatGPT-like tool.
A Baidu representative declined to comment on the matter.
ChatGPT, OpenAI's AI tool, has gained widespread attention since its public debut in November. The tool amassed more than a million users within days and sparked a debate about the role of AI in schools, offices, and homes.
Companies such as Microsoft and Buzzfeed have also invested in developing real-world applications, while others have capitalized on the hype to raise funds.
Baidu, along with other Chinese tech giants such as Alibaba, Tencent, and ByteDance, control a significant portion of China's internet. Baidu has been trying to revive growth in the mobile era as the company has lagged behind its rivals in areas such as mobile advertising, video, and social media. The company is also developing autonomous driving technology in addition to its AI research.
Chinese internet users have also taken an interest in ChatGPT, with many sharing screenshots of conversations with the AI bot on local social media. Chinese startups are also exploring generative AI and have attracted investment from companies such as Sequoia and Sinovation Ventures.
Microsoft Also Bets Big on AI
As artificial intelligence continues to dominate the tech world, Microsoft Corp. is setting its sights on becoming a leader in the industry. The company has announced a significant investment in OpenAI.
Microsoft's CEO, Satya Nadella, stated, "The age of AI is upon us, and Microsoft is powering it." To further their efforts, the company recently made the technology available for any company to use via its Azure cloud-computing platform.
While the potential for AI is immense, there are still several challenges to overcome. AI researchers have pointed out that ChatGPT is expensive to run, slow, and sometimes produces responses with inaccurate information.
Still, despite these limitations, the technology's popularity continues to grow as people flock to try out its unique capabilities.
Google Wants to Catch Up
In an attempt to catch up, Google is testing a chatbot named "Apprentice Bard", which enables employees to ask questions and receive answers similar to ChatGPT. The chatbot uses LaMDA, Google's conversation technology for Language Model for Dialogue Applications. In recent weeks, the company has been seeking feedback from employees on the new product, which appears to be becoming more advanced in its responses.
Google is also testing a new search desktop design that could be used in a question-and-answer format. The home search page offers five different prompts for potential questions placed under the main search bar and when a question is entered, the search results show a grey bubble with more human-like responses than typical search results.
The tech giant's AI Chief, Jeff Dean, recently told employees that the company has much more "reputational risk" in providing wrong information and is moving more conservatively than smaller startups. However, Google's CEO, Sundar Pichai, hinted that the company may launch similar products to the public this year.
A Google spokesperson stated,
"We have long been focused on developing and deploying AI to improve people's lives. We believe that AI is foundational and transformative technology that is incredibly useful for individuals, businesses, and communities, and as our AI Principles outline, we need to consider the broader societal impacts these innovations can have. We continue to test our AI technology internally to make sure it's helpful and safe, and we look forward to sharing more experiences externally soon."
It is currently unclear which experiments Google plans to incorporate in future product launches.
ChatGPT's Impact on the Education System
According to a recent study by Study.com, a large majority of students are already using OpenAI's language model ChatGPT for homework assignments, posing challenges in plagiarism and cheating in the educational system.
The results showed that 48% of students admitted to using ChatGPT for a test or quiz, 53% had it write an essay, and 72% of college students believe it should be banned from their college's network. On the other hand, 5% of educators have used ChatGPT to teach a class and 66% support students having access to it.
The study also highlighted ChatGPT's ability to perform well in medical exams and MBA-level tests, leading to questions about the future of education and learning with AI. Indeed, OpenAI's ChatGPT has passed the United States Medical Licensing Exam (USMLE), according to a research paper published in December 2022.
The study found that the AI chatbot performed at or near the passing threshold without any specialized training or reinforcement and displayed a high level of insight and concordance in its answers.
For Baidu, Microsoft and other companies looking to capitalize on the AI wave, the challenge lies in turning the innovative technology into a profitable business. Despite the obstacles, the growing investment in this technology shows the confidence in the future of AI.
Disclaimer
BeInCrypto has reached out to company or individual involved in the story to get an official statement about the recent developments, but it has yet to hear back.