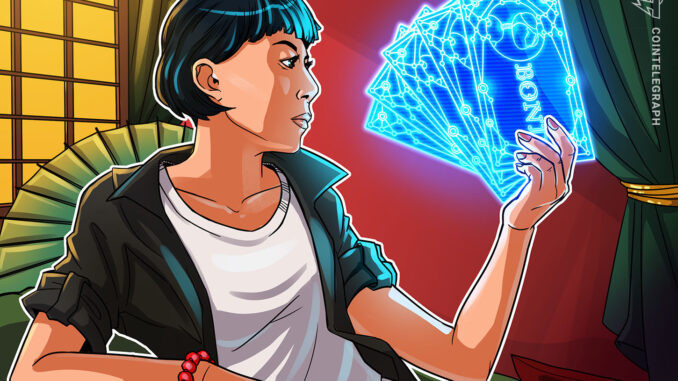 German engineering and technology giant Siemens has become one of the first companies in Germany to issue a digital bond on a public blockchain, worth €60 million, with a maturity of one year, in accordance with Germany's Electronic Securities Act.
According to the announcement, the bond was sold directly to investors such as DekaBank, DZ Bank, and Union Investment, without the need for central clearing and paper-based global certificates. Siemens noted that the process enabled transactions to be executed much faster and more efficiently than traditional bond-issuing methods. 
Siemens emphasized the benefits of using digital bonds over traditional bond-issuing methods in its announcement. According to the company, "Issuing the bond on a blockchain offers a number of benefits compared to previous processes. For instance, it makes paper-based global certificates and central clearing unnecessary. What's more, the bond can be sold directly to investors without needing a bank to function as an intermediary."
Although the transaction was completed using classic payment methods because the digital euro was not yet available at the time of the transaction, it was still completed in just two days. Siemens aspires to position itself as a pioneer in the ongoing development of digital solutions for the capital and securities markets. 

Peter Rathgeb, Corporate Treasurer at Siemens AG, shared:
"By moving away from paper and toward public blockchains for issuing securities, we can execute transactions significantly faster and more efficiently than when issuing bonds in the past. Thanks to our successful cooperation with our project partners, we have reached an important milestone in the development of digital securities in Germany." 
Related: Israel kicks off live tests for its tokenized digital bonds
Over the past few years, Siemens has been experimenting with blockchain technology. In October 2020, Cointelegraph reported that a blockchain-based energy trading platform, Pebbles, backed by German tech giant Siemens held a virtual demo of its blockchain-based marketplace platform for optimized electricity trading. 
Additionally, in July 2019, Siemens Considered Using Blockchain Tech for a Carsharing program through Siemens Mobility — one of Siemens' subsidiaries.