Amp price bullish momentum continued on Thursday as the bullish momentum continued. It rose to a high of $0.0067, the highest point since September 11 last year. Like most crypto tokens, it has jumped by more than 121% from the lowest level last year.
It is unclear why Amp token is rising even as its on-chain metrics continue deteriorating. On-chain metrics show that the number of people using and holding Amp was relatively negligible. For starters, Amp is a blockchain that helps people provide collateral of their assets in a relatively easy process. 
There have been no major Amp-related news in the past few days. The most relevant is the decision by New York prosecutors to sue CoinEx, a small crypto exchange. In a statement, New York's attorney general said that the company offered securities in its platform. It cited tokens like Amp, Luna, and RLY. The statement added that:
"The Tokens are also securities under the Martin Act because they represent investments of money in common enterprises with profits to be derived primarily from the efforts of others."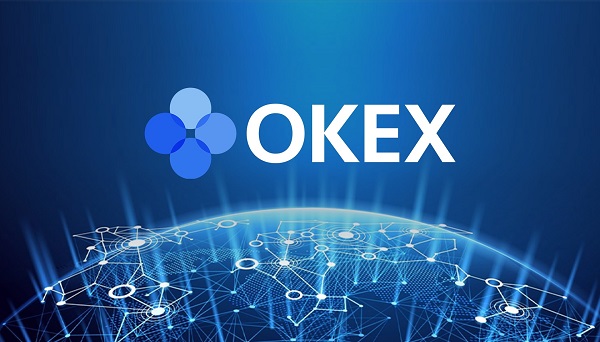 Amp price prediction (daily chart)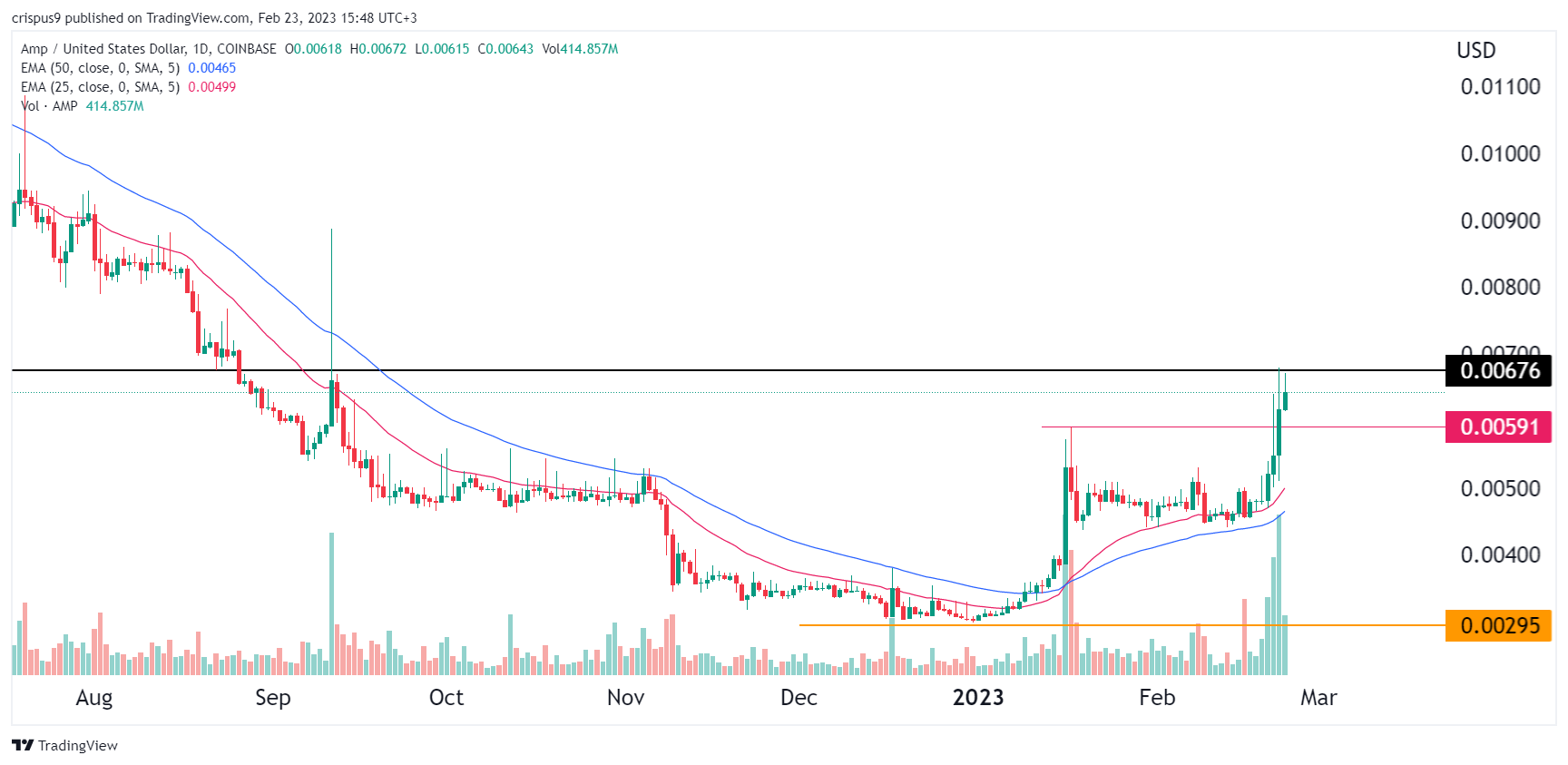 The daily chart shows that the Amp crypto price has made a strong recovery in the past few days. It has managed to move above the key resistance level at $0.0059, the highest point on January 17th. The coin has also jumped above the psychological level at $0.0050. 
Further, it has moved above the 25-day and 50-day moving averages while oscillators like the Relative Strength Index (RSI) and the MACD have kept rising. Notably, these gains are happening at a period of high volume. 
Therefore, I suspect that Amp has some more upside to go. If this happens, the next level to watch will be at $0.008. However, a drop below the support at $0.0060 will invalidate the bullish view.
Amp crypto forecast (4H chart)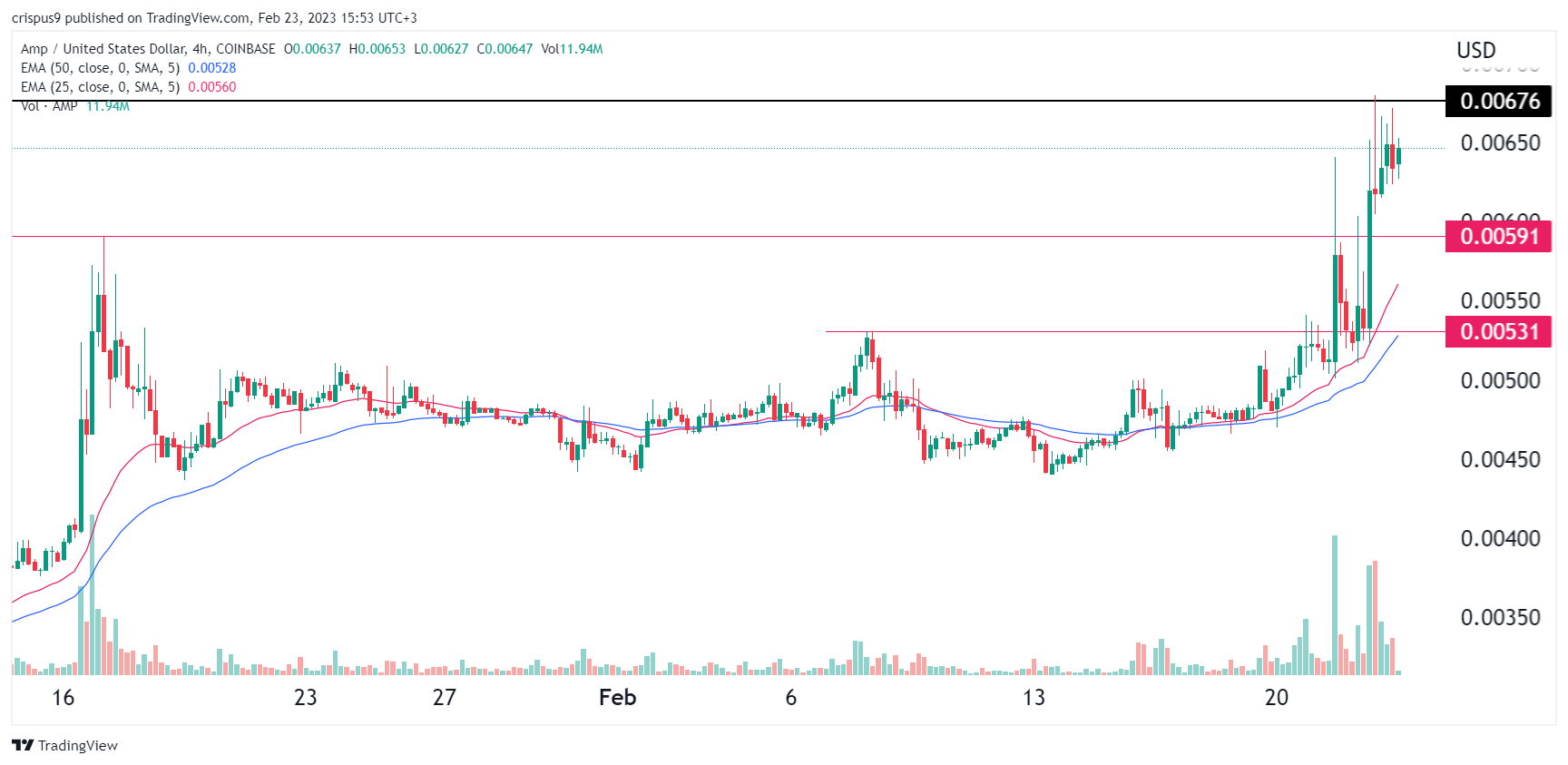 On the four-hour chart, we see that the Amp price has been in a bullish trend as well. It has managed to cross several levels, including the resistance point at $0.0053 and $0.0059, the highest points on Feb 8 and Jan 7, respectively. Like in the daily chart, the token remains above all moving averages. The only difference is that volume has started moving downwards. 
Therefore, with other coins like Bitcoin and ETH retreating, there is a likelihood that Amp will also decline and retest the support at $0.0060.
How to buy Amp
As AMP is such a new asset, it's yet to be listed on major exchanges. You can still purchase AMP using a DEX (decentralised exchange) though, which just means there are a few extra steps. To buy AMP right now, follow these steps:
1. Buy ETH on a regulated exchange or broker, like eToro ›
We suggest eToro because it's one of the world's leading multi-asset trading platforms, an exchange and wallet all-in-one with some of the lowest fees in the industry. It's also beginner-friendly, and has more payment methods available to users than any other available service.
2. Send your ETH to a compatible wallet like Trust Wallet or MetaMask
You'll need to create your wallet, grab your address, and send your coins there.
3. Connect your wallet to the 1Inch DEX
Head to 1Inch, and 'connect' your wallet to it.
4. You can now swap your ETH for AMP
Now that you're connected, you'll be able to swap for 100s of coins including AMP.